31.08.2017
As it often happens, fame and money can't buy happiness. Moreover, a lot of famous actresses and singers are far from living a happy life: numerous flings end in breakups, and some men aren't always ready to spend their lives next to a celebrity. Besides, beautiful, successful, and single celebs don't rush to start a family. Perhaps they haven't yet found the man of their dreams, and some of them simply don't want to sacrifice their freedom. We put together a list of 17 most beautiful (and unmarried) Russian female celebrities.
17) Olga Buzova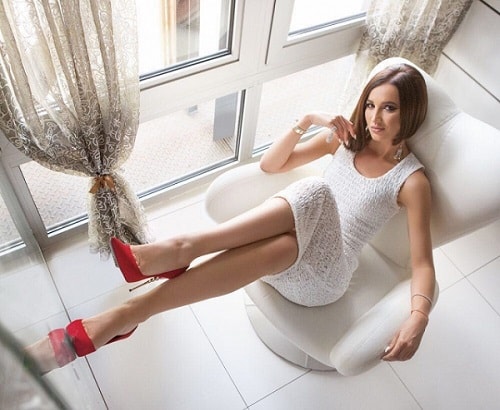 Our list of hot Russian brides begins with Olga Buzova, an incredibly versatile Russian media person. This girl successfully proved herself on television, radio, fashion industry, cinema, music, and even publishing. In 2007, Olga was awarded the status of "The Most Stylish and Bright Blonde in Russia." In 2012, the girl married a Russian football player Dmitry Tarasov, but the couple's family life ended in divorce at the very end of 2016. Now Olga is in the top of the Russian news. Recently, she finished the work on the music video for her new single.
16) Adelina Sotnikova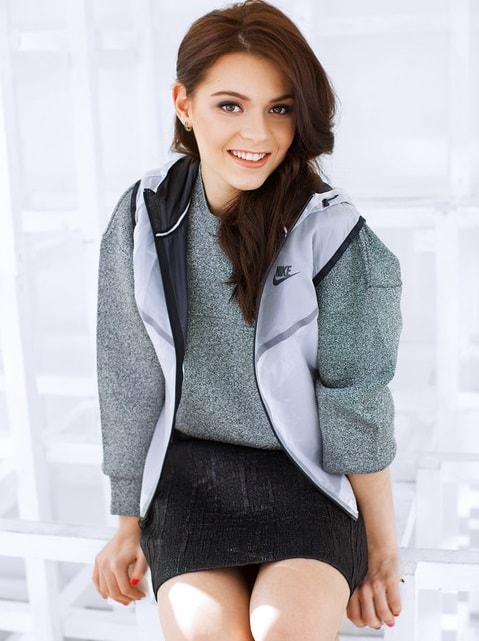 Adelina Sotnikova is the first and only Russian Olympic champion in women's singles. She was born in Moscow on July 1, 1996. The girl has been engaged in figure skating since the age of four. Adelina's complaisant character and her diligence quickly paid off. Thanks to intensive training, the girl managed to win the Russian Figure Skating Championship in 2008. After the victory at the Olympics, the girl became a Russian celebrity. Adelina has been considered a child prodigy. At the age of 13, she reached a professional level many adult athletes can only dream of. Sotnikova devotes her free time to the cinema.
15) Anna Sedokova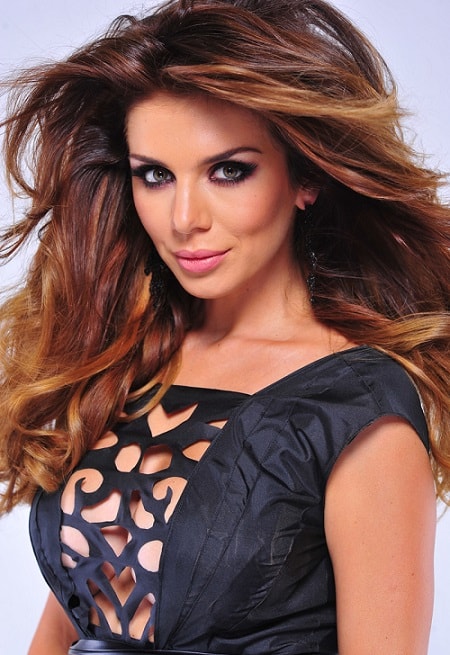 Anna Sedokova is a pop singer, TV presenter, and actress. Since the earliest childhood, Anna studied music and dancing and graduated with honors from a music school in piano. In early 2000, Anna participated in the casting for a new female pop group, which was later called "VIA Gra." This Russian girl's photosappeared in such magazines as Maxim and Playboy. In 2008, Anna became a TV presenter, receiving the title of the sexiest TV presenter in Russia the same year. Since 2010, Anna has been studying acting at Scott Sedita Acting Studio in West Hollywood. The girl was married twice and has three children. In 2017, Anna broke up with her boyfriend, Russian businessman Artyom Komarov.
14) Svetlana Khodchenkova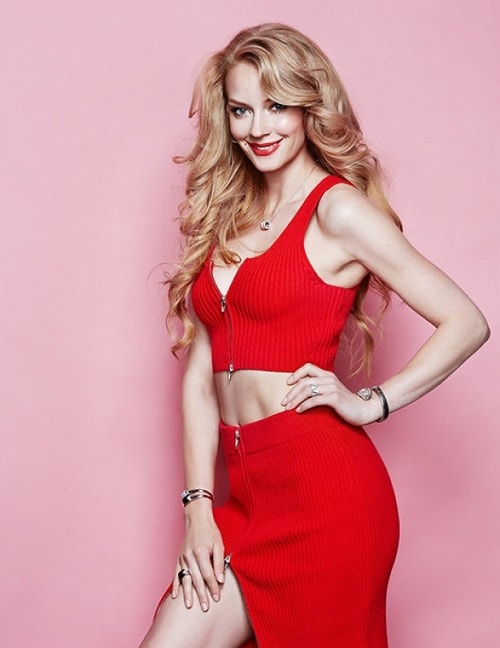 Svetlana is a Russian actress, star of numerous TV shows, movies, and international film projects. To overcome self-doubt, Svetlana decided to join the model school. The decision to become an actress came to Svetlana quite unexpectedly: the girl simply decided to try herself in acting. This went well, and in 2011, she went to the British Isles to prepare for the shooting of the famous thriller Tinker Tailor Soldier. In 2013, Svetlana went to Japan to take part in another Hollywood blockbuster: The Wolverine. Since 2011, the girl had been dating a Moscow businessman Georgiy Petrishin. In 2015, Petrishin proposed to the actress, but they eventually broke up. Now Svetlana is single, which is unusual for sexy Russian brides like her.
13) Valeriya Kaufman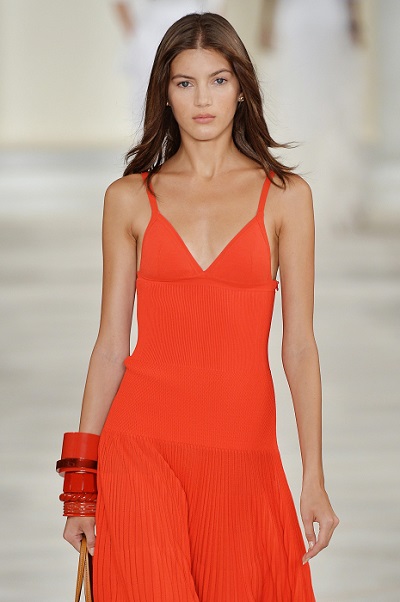 The Russian model Valeriya Kaufman was born in Moscow in 1994. The girl has been engaged in dancing since early years. At the beginning of 2010, she sent her photos to several modeling agencies in New York, receiving an invitation to the casting held by Tom Ford. Valeriya's modeling career developed quickly. In March 2015, this beautiful Russian girl's photo appeared on the cover of Vogue Russia, after which she received invitations to take part in shows by such fashion houses as Chanel, Dior, and Valentino. The girl also took part in fashion shows by Oscar de la Renta and Tom Ford, advertising campaigns of eminent brands, and became the Victoria's Secret "angel." Although Valeriya is not married, she is currently in the relationship with Jared Leto.
12) Anastasia Volochkova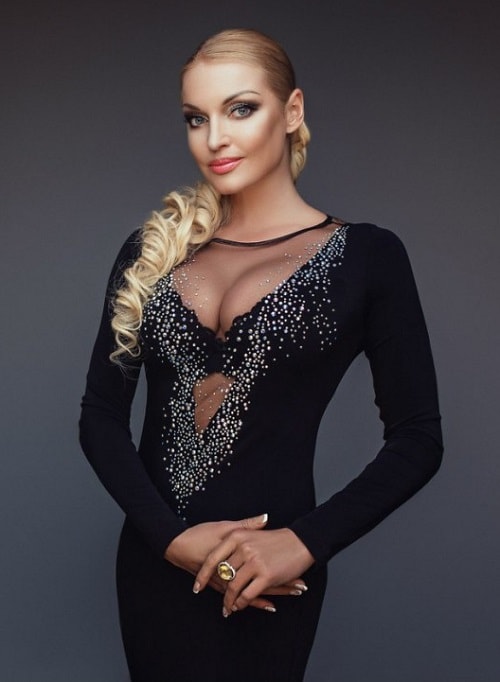 A stunning ballerina Anastasia Volochkova is one of the most prominent figures of Russian show business. Constant attention from the press, and the public that eagerly catches every detail of the star's life: all this is due to both the beauty's success and effective black PR. In 2007, Anastasia married a Russian businessman Igor Vdovin but later admitted that the wedding ceremony was fictitious, and they didn't marry officially. In 2005, she gave birth to her daughter Ariadne. According to media reports, a year later, the quarrels began appearing between the newlyweds that led to a breakup, but the couple remained friends.
11) Dana Borisova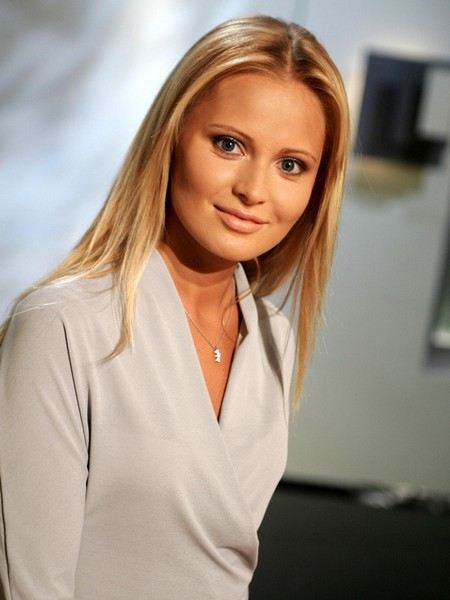 Dana Borisova is a Russian actress, journalist, and TV presenter, who ruins insulting stereotypes about blond women. Dana doesn't stop attracting the attention of the press, even after she began appearing less in public. During her school years, Dana was the host of a Russian television show for teenagers called "Zebra." The actress's personal life has always been complicated. Her career skyrocketed in 1996 when Borisova did what no TV presenter from the former Soviet Union dared to do before: she appeared almost naked in the photo shoot for Playboy. Although Dana had a few romances, she still remains single.
10) Anna Semenovich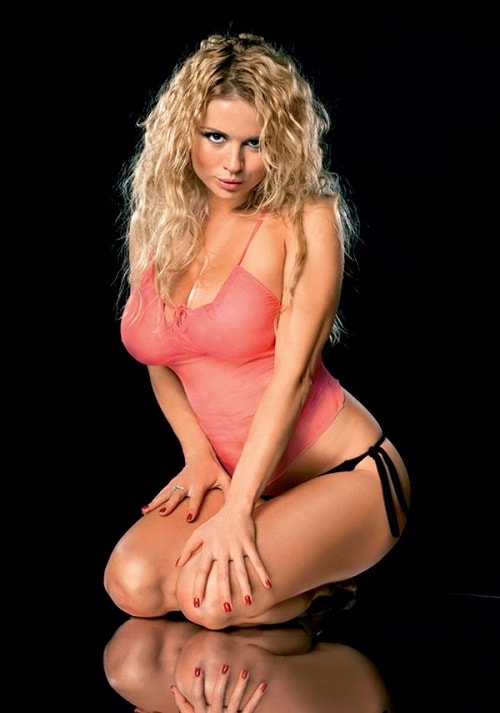 Another single celebrity on our list of sexy Russian brides is a Russian figure skater, actress, TV presenter, and pop singer Anna Semenovich. Anna was born in 1980 in Moscow. The girl came to figure skating at the age of three. Already during her school years, Anna achieved remarkable results in sports. She often took part in competitions, including ones abroad. Anna's sports biography has bright pages, including the title of the champion of Russia. With her stunning looks and innate artistry, Anna also managed to build a career on television. This cutie's personal life has always been the focus of attention of fans and journalists. She was believed to have numerous affairs, but most of them turned out to be rumors. Now the girl is busy with her music career.
9) Vika Falileeva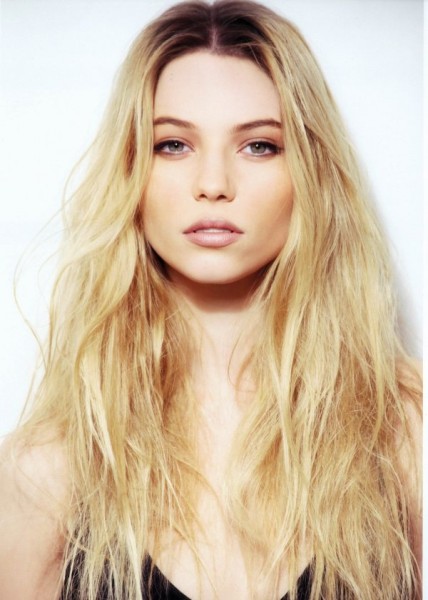 When it comes to Russian beauties' photos, it's impossible not to mention Victoria Falileeva. Vika was born on June 18, 1993, in Irkutsk, Russia. Since the early age, her slender body and beautiful face attracted the attention of scouts from different model agencies. The young Russian model has become popular in the fashion world despite her relatively small age. Vika started to work in the Russian model agency. She participated in shows of such brands as Chloe, Louis Vuitton, Elie Saab, and Gianfranco Ferre and posed for H&M, Tommy Hilfiger, Blumarine, and Diesel. This beautiful and unmarried green-eyed blonde now lives in New York.
8) Maria Sharapova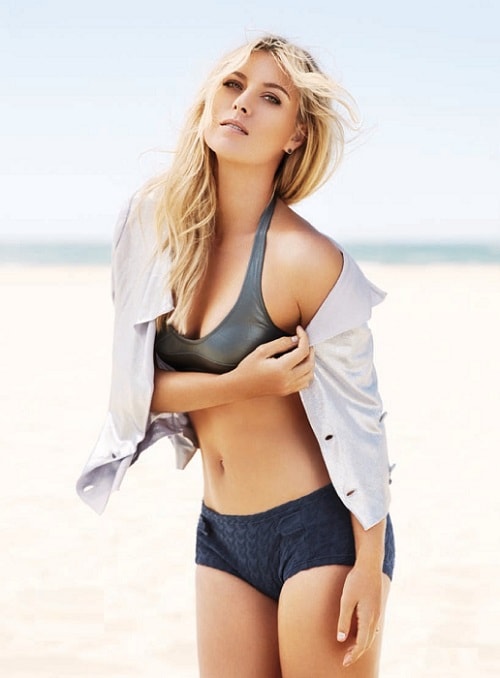 A world-famous Russian tennis player Maria Sharapova was born in the remote Siberian city of Nyagan on April 19, 1987. Masha started playing tennis quite early. At the age of four, the girl already knew how to hold a racket. Fame came to Maria in July 2004. In 2006, Sports Illustrated named her the most beautiful sportswoman of the year after she won The Wimbledon Cup. In July 2012, Sharapova carried the Russian flag at the opening ceremony of the Olympic Games in London. In August 2013, Maria presented her collection of fashion accessories called "Sugarpova" in New York. The same year this beautiful Russian girl's photo appeared in Esquire.
7) Olga Seryabkina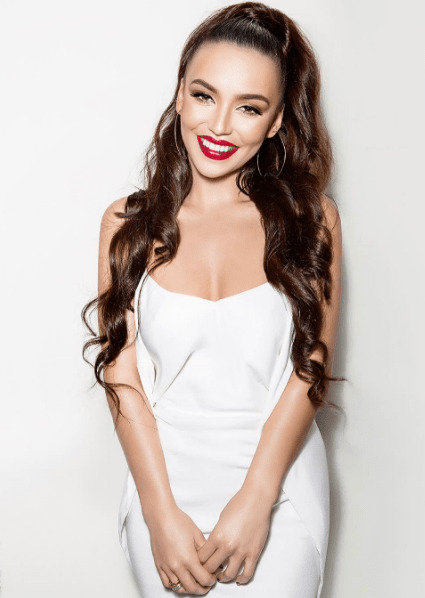 The member of the Russian pop band SEREBRO Olga Seryabkina doesn't really her life being under the close attention from the paparazzi. Apart from singing in the band, Olga is also busy with her solo career under the stage name Holy Molly. Olya was born on April 1985 in Moscow. Her career in Russian show business began in 2002. Like many other celebs, Olga has her hobbies and oddities. For example, she's afraid of… dolls. It's called pediophobia. Along with this, Olga is fond of cars and likes cruising around Moscow at night. But Olga's favorite entertainment is experimenting with her looks.
6) Polina Favorskaya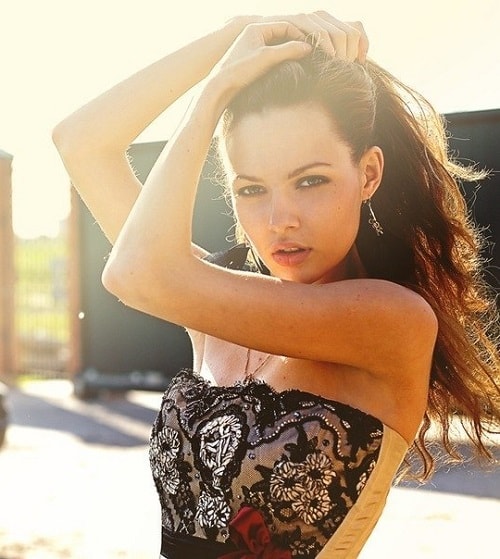 Polina Favorskaya is a Russian singer and the second member of the female pop band SEREBRO. The girl was born on November 21, 1991, in Volgograd, Russia. Since the age of seven, she began showing her talent for music and vocals. In 2012, Polina participated in several TV shows. In 2014, the girl was invited to SEREBRO, but three years later, at the end of August 2017, the band's producer Max Fadeev announced that Polina was leaving the band. The girl was in a relationship with a Russian singer, musician, and producer Val Nikolsky. Their romance began in 2012 when the couple participated in one of the TV shows, but a few years later they broke up. Our list of Russian beauties' images wouldn't be complete without Polina.
5) Nastya Kusakina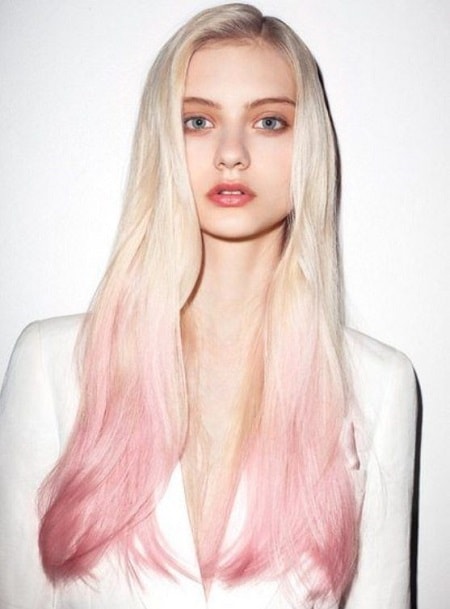 Green-eyed elf – that's how Nastya is called in the fashion world. When she turned fourteen, Nastya got a job in the Russian "Elite Style" model agency. In 2011, she began working with the Moscow agency "Avant." Nastya managed to work not only in Russia but also in Asia, where she participated in Chanel's show and made several shootings for local magazines. Until recently, Nastya's most notable work was the advertising campaign for the cosmetic company Sephora. At the Fashion Week in Milan, a famous designer Raf Simons invited Nastya to open the show of the perfume brand Jil Sander, which gave another boost to her modeling career. Now there's no time for serious relationships in this hot Russian bride's life.
4) Anna Selezneva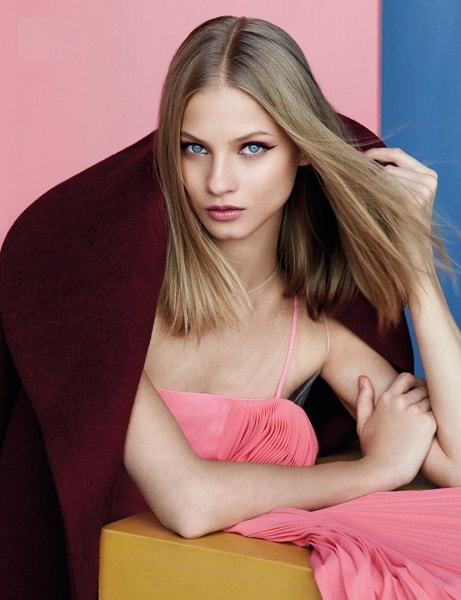 Anna is a Russian model, one of the most beautiful and successful ones in the modeling business today. Her brown hair and fathomless blue eyes won't leave you indifferent. Anna took part in the shows of the best fashion houses, like Chanel, Jean Paul Gaultier, Lanvin, Dior, Louis Vuitton, Valentino, and many others. During the early stages of her career, the girl was often compared to Kate Moss. According to Vogue France, Anna is among the top 30 most popular models of the world of 2010. The girl also got the 23rd place in the rating of the world's top models according to the influential American website Models.com and earned the 4th spot on the list of Russian beauties' images.
3) Sophia Lomyga
Sophia is a Russian model. A Ukrainian clothing brand Kira Plastinina chose her face for its autumn-winter 2010/2011 advertising campaign, and her photos appeared in numerous magazines such as Harper's Bazaar, Elle, Cosmopolitan, Cosmopolitan beauty, Wedding, and Glamor. At the same time, the girl takes part at the leading fashion shows. But Sophia's most significant achievement is participation in the global advertising campaign for OLAY cream. She also starred in other advertising campaigns, Internet catalogs of Benetton and Sisley, and worked in Singapore, Japan, China, Taiwan, and Greece.
2) Nastasya Samburskaya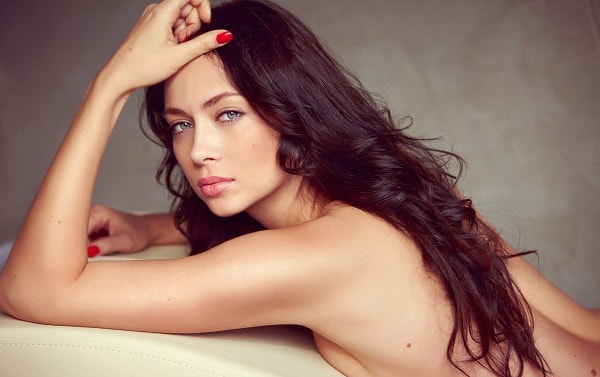 Nastasya is a Russian actress, singer, and TV presenter. After graduating from the Russian Institute of Theater Art, Nastasya began taking part in various theatrical productions. She played both fairy-tale heroes and serious dramatic roles. In 2012, she appeared on the covers of such magazines as Maxim and iFamous. The same year, the girl starred in an episodic role in the Russian TV series "Swallow's Nest" and released her debut single, and in 2013, she held her first solo concert in one of the Moscow clubs. Also in 2013, Nastasya's photos appeared on the covers of Playboy Russia and Playboy Ukraine. In 2015, she became the face of the BodyLab fitness project. In 2016, Nastasya was in a relationship with the Belarusian singer Alexander Ivanov, but the couple broke up.
1) Polina Maksimova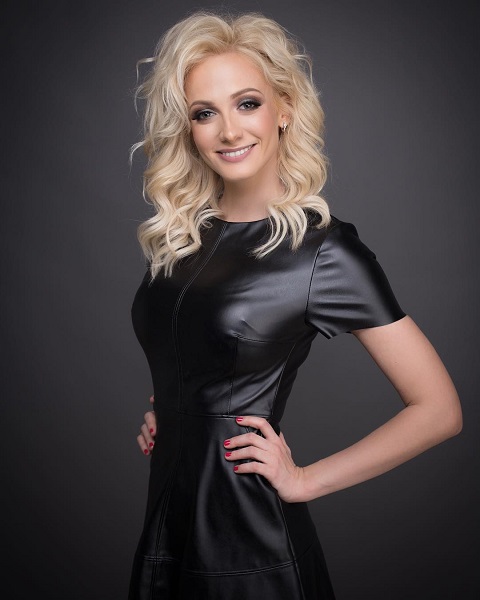 Polina Maksimova is a Russian actress and TV presenter. The girl was destined to associate her life with an acting career. Her grandfather was an actor, and her mom and dad graduated from a theatrical high school. In 2006, after graduating from school, Polina entered the Mikhail Shchepkin Higher Theatre College. In 2012, the girl took part in a photo shoot for the July issue of Maxim. In 2015, Polina began her career as a TV presenter. In April 2016, the star said that her heart is vacant, but she is in search of a strong, bold, and laconic man. Polina's bright and gorgeous looks earn her the first spot on our list of Russian girls in bikini.