13.02.2019
It is obvious that all girls are individual. Nevertheless, the cultural-historical process changes the way of life of society beyond recognition from century to century, making the inhabitants of one country so different from others.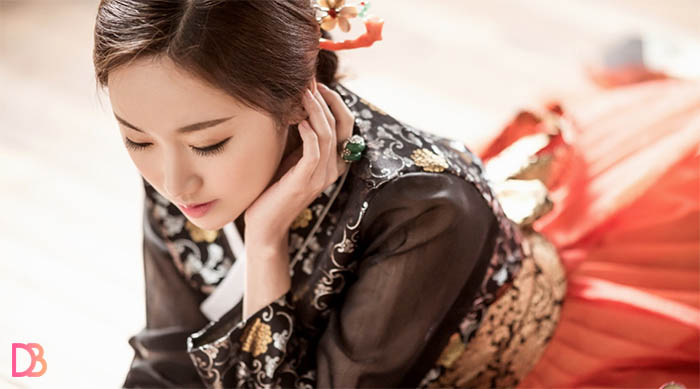 Korean Dating Culture
1. A special person organizes dating
Young Koreans do all their best in studying and sure that education is the most important thing. Romantic relationships are on the back burner in this case. There are many single-gender schools in Korea. If they want to organize a date, they ask for the help of a friend who does it. If a couple starts dating, they don't communicate with other guys and girls. Thereafter your beloved one will strictly follow you everywhere. In Korea, few people believe in friendship with the opposite sex.
2. In Korea, there are a huge number of holidays for lovers
A Valentine's Day is also celebrated here, but the Korean people have brought something of their own into it. This day, girls usually give chocolate to their chosen ones. March 14 is the White Day. In the late 70s, one confectionery Japanese company introduced the tradition of thanking girls for chocolate with white marshmallow. Now on this day, they give various gifts and sweet treats, such as lollipops. All the men must comply with the "Rule of Three" on March 14: to present a gift, which will be three times as expensive as the girl's one.
But that is not all. On a Yellow Day, on May 14th, everyone puts on yellow clothes and gives flowers to each other. June 14 is a Kiss Day: it's great to confess their feelings and make relationships. July 14 is a Silver Day. It is customary to exchange silver rings which symbolize a long relationship and marriage perspectives. This Is a Hugging Day on December 14!
3. A Black Day is a holiday for singles
Black Day is an unofficial holiday for people who do not have a match. On April 14, those who did not receive congratulations in February and March, dress in black and go to a local restaurant where they order "jajangmyun" that is noodles with black sauce. On this day, they often organize quick dates or contests, such as eating jajangmyeon, and many singles gather in bars or cafes, thanks to which some people find their love.
4. People in love count the days that they have spent together
In Korea, it is customary to clarify whether you are dating or not. They give gifts and flowers, dine in restaurants or go on a trip. After that, the couple upload photos on Instagram. If one of the two forgets about the anniversary, the second may be offended, so many Koreans have a special application to count the days of meetings on the smartphone. Such applications are used together: couples correspond there, save common photos and mark the events with a help of a calendar.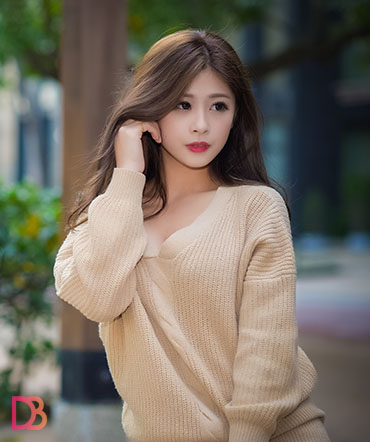 5. Couples dress alike
Couples prefer to wear the same clothes and buy things alike. They try to show what a couple they are in every way. That's why there is a great choice of things for two in stores. Certainly, couples wear the couple rings.
6. Koreans have tough standards of beauty
In Korea, everyone, regardless of gender, spends an enormous amount of time on self-care, whitens the skin, uses cosmetics and perfumes, and looks after the body. Love standards are very tough: men choose slim girls, and girls prefer tall men, for example.
Korean Dating Etiquette
Korean society has preserved Confucian traditions to this day. Age and social status are important. It is believed that the younger ones or those below the social status are obliged to follow the wishes of their elders without objection. Therefore, in Korea, people are often interested in the age and marital status of a person. It is important for Koreans to know the answers to these questions in order to build a relationship with an interlocutor properly.
About Actions and Gestures
You cannot step over the older if they lie and rest, especially in the head area
Do not lie down if the elder is eating at this time
Give and take anything from the eldest person with both hands
If you are talking to someone, keep your hands visible. It's indecent to hide them behind your back or in your pockets
Koreans often laugh to hide embarrassment. Laughter can also mean fear, anger or surprise. Women often cover their faces while laughing. For them, it is considered indecent to show teeth
And generally, you should get used to bowing. In Asia, it is impossible to live without it.
What to Expect When Dating a Korean Girl?
Politeness and meekness
Koreans are generally very polite. But the centuries of patriarchy have done their job, and, therefore, Korean girls are the embodiment of politeness, bordering on submissiveness. Will the Korean woman raise her voice to you, can she make a scandal in a public place and behave aggressively in response to aggression? It is excluded.
Modesty
Even well-off Koreans look modest. It is unlikely that they will be dressed in furs, hang themselves with gold, extend nails and ride a BMW X6. Moreover, in South Korea, all of the above is a sign of bad taste.
Forever Young Girls
Korean women are lucky: they age much more slowly than Russian women. Primarily genetics affects, then nutrition. In Korea, food is much healthier, as residents do not consume so much salt and sugar. At 28 years old, a Korean woman in Russia cannot be let into a disco because they will assume that she is under 18, and at 45 years old a Korean woman will almost certainly look younger than a 30-year-old Russian woman.
Enlightened Women
The education system in Korea, whatever one may say, is much more efficient, therefore, the Korean women have more knowledge. It is also observed that Koreans are more interested in the fact that they are surrounded and travel more.
Ladies who are capricious like children
The main reason is the number of women in Korea. There are so few of them that Korean men are forced to look for wives in the nearest, less economically developed countries. If you are going to be involved in dating Korean women, you need to meet the high demands of Korean society.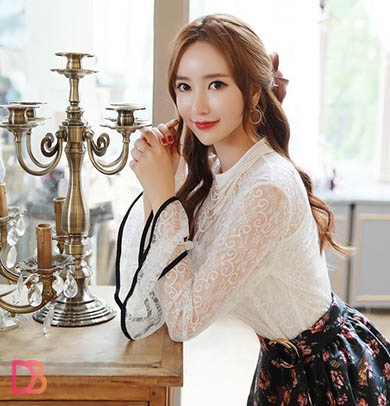 Inability to cook
Forget about a delicious dinner, at least before the wedding. There are many reasons: they do not want to, there is no time, and the result is that they don't know how to cook in general. Interestingly, Korean women, in principle, do not cook before the wedding. In Korea, it is still believed that a wife should learn everything in her husband's house.
Childlike bodies
Korean women don't have sexy bodies. For sure, the Korean woman will have small breasts and a flat butt. Generally, the absence of strongly-pronounced forms is a trend in Korea to some extent.
How to Date a Korean Girl?
Dating Korean girls has its own advantages and disadvantages. We've prepared 10 top tips for you to know how to date a Korean woman.
1. The first date is an important stage in the development of relationships
Here it serves so that both partners can communicate, get to know each other better and conclude whether the relationship will continue or not. Sometimes it ends with sex, and after that, people basically do not owe each other anything. In Korea, the first date is already the beginning of a relationship, and when it ends, the boy and the girl officially become a couple. Usually, dates are held in cafes. Sometimes they go on dates in groups in order to maintain a good reputation.
2. Feelings become public knowledge
Public expressions of feelings, kisses, hugs and other expressions of passion in society are inappropriate and condemned. Recently, there has been a tendency to soften morals.
3. They have an open relationship before the wedding
Until now, it is very popular in Korea that the guy can have any relationship with the opposite sex before marriage, but the girl should remain chaste. However, many young people have long been abandoned in this tradition. The next obstacle is that lovers wish to live with their parents, and the tradition prohibits to bring the second half before the wedding. The solution is simple: special motels in which couples can spend time together thrive throughout the country.
4. Korean girls are mysterious
The ideal Korean woman is submissive, has the ability to hide emotions away and not to stick out. She is timid, weak, wordless, patient, meekly carrying out any order. Such is the perfect Korean bride and daughter in law.
5. Collective parental consent is important
A prerequisite for marriage is the blessing of the father and mother. Parents are still obliged not only to raise and educate their children before the age of majority but are responsible for arranging the family life of the young couple.
6. Thrift is welcome
In traditional Korean society, contractual marriages still dominate, where the financial position of the potential "fiancé" plays a crucial role. Moreover, due to the availability of plastic surgery, Korean women transform their appearance and become more demanding of their choice. Korean girls sort out gentlemen, not in a hurry to marry, preferring a career.
7. The birth of a daughter is unwelcome
The birth of a girl in the family is not appreciated to the same extent as the birth of a boy! Earlier, it was forbidden for doctors to tell the parents the sex of their child. Because if they found out that it would be a girl, they could do an abortion.
8. They have a fear of a tarnished reputation
In the culture of love affairs, most Korean women are concerned with the foreigners who consider them easy-going prey. If you have recently started dating a Korean woman, it is likely that she is worried if you think she is a woman of pleasure. To convince your sweetheart that you do not accept her as one of them, make sure that you appreciate her. Apparently, she will have a desire to start the first stages of your relationship unhasty to persuade herself that you are devoted to her, and not just searching for a short-run relationship.
9. They dream of fairy relationships
When a Korean girl enters into a relationship, she will demonstrate fidelity and obedience. Most likely, she will know how to be charming, cute and seductive at the same time.
10. They suffer from media addiction
Social networks can be good because they allow you to communicate with distant friends and stay in touch with your social surrounding, but they can also cause complexity for both girls and boys in a relationship. If you share everything with everyone, it means that you compare yourself with everybody.
Korean Dating: Age Difference
If we are talking about the Korean "middle class," the university degree has now become compulsory for whose members. The usual age of marriage is 24-26 years for women and 25-28 years for men. If a person has not created a family for several years after the generally accepted period, then this situation is perceived by others as completely abnormal, and even as a reason for a slight panic. In Korea, it is almost impossible to meet unmarried men over the age of 30–32 or unmarried women over the age of 28–30.
Best Korean Dating Sites
You can be engaged in Korean women dating with a help of different reliable sites. You can choose any of them to test in its quality.
#1 KoreanCupid.com
KoreanCupid is the best Korean dating site for foreigners that helps lonely men and women find a match. Authentic Korean dating service serves more than 30 reputable dating sites. Here Korean women are registered daily.
# 2 AsianDating
AsianDating unites people around the world. The database of the membership is approximately 2.5 million users. The site is created on purpose to help you meet single men and women around the world.
# 3 DateInAsia.com
This is the best online dating in South Korea. It doesn't compare with the other popular dating sites in Asia, considering Thailand and the Philippines.
# 4 Noondate
This application is distributed online in the app store. Noondate is a Korean dating app that can be downloaded and installed on Android that supports 10 API and higher.
# 5 Sky People
The opportunity to join Sky People has become very real. Male users must confirm their place of study or workplace via email. The verification process is easier for women. They should be working professionals or students aged 20 up to 39 years. For men, the age group ranges are 20 to 43 years.