24.09.2019
An act of registration on a dating site today does not cause such a stormy reaction from the side of society as it did 10 years ago. Now it is an absolutely normal way to find a partner. Moreover, it is more progressive and effective than the usual acquaintances on the street, because you can literally pick up the perfect partner for yourself.
Demand creates supply, so hundreds of sites are represented on the online dating market today. How do you choose the best dating site among them? And how to understand that you made a mistake in your choice before it's too late? Here are some simple rules for choosing a dating site if you want to meet girl online.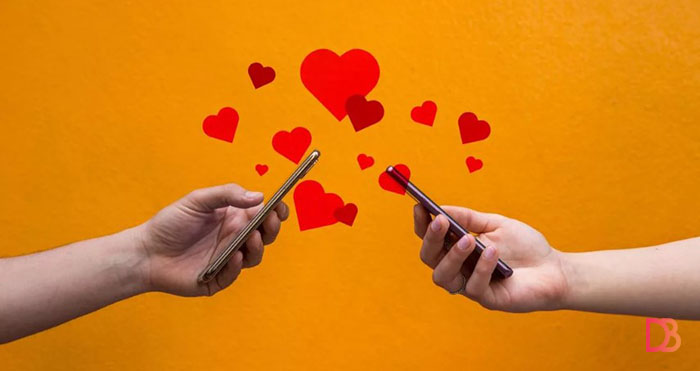 Identifying The Best Dating Sites and Apps for You
Dating sites have their own specifics that need to be understood and accepted. They bring together different people who are in search of relationships. By registering on a dating site, you can quickly find a partner, but you do not see them live, and therefore, you only have their images to look at.
Choosing the best dating site is an important step in finding a partner. Your success depends on this decision. So how do you understand that you have found that one site or app that suits you?
1. Read a professional review of a site
The first thing that acquaintance with dating sites begins with is reading an expert review. It is professionals in the field of psychology and relations that can objectively and fully describe the advantages and disadvantages of a dating site, talk about its strengths and weaknesses, and describe in detail the process of using the service.
Profile reviews of dating sites are often posted on aggregator sites of online dating platforms. From a structured and clear overview, you will understand what the platform offers, as well as what is important that a service has. The findings will help determine whether the site suits you or not.
2. Find user reviews
Often, user reviews are posted in expert reviews on a dating site, but sometimes they need to be searched for separately. User reviews are useful since they provide more specific information about the use of the service. You can find out what unusual problems others encountered, how these problems were solved and most importantly - was the dating site effective? Often users share personal information about their success or failure story. After reading them, you can evaluate the potential of a site and understand how useful it will be for you.
3. Explore information on your chosen dating site
If you turned your attention to one or more dating sites for a serious relationship, before getting registered, read the information posted on the pages of the website. First of all, pay attention to the "About Us" section, where services often describe their mission and purpose. Also carefully read the terms of use, privacy policy, and security.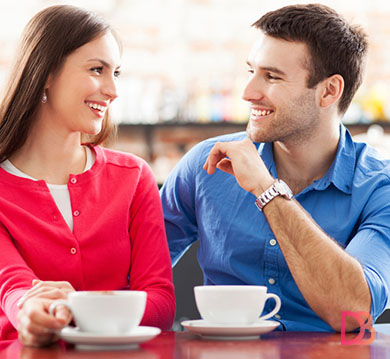 Do not register on a site you are not sure of. The best dating sites always make information about themselves and their policies available. In addition, they present this information in a simple and understandable way, without trying to conceal something from users.
4. Rate the overall look of a dating site
Sometimes the site's interface can say more than reviews and articles that you find on a website. The best dating site should be fast, convenient, and look modern. You should not experience discomfort when using it, navigation must be easy and understandable. If it seems to you that a website is out of date, and some of its options do not work, it is possible that its creators have stopped working on it. Then how can you be sure of the safety and reliability of a resource?
5. View profile gallery
In order to choose the best dating site, browse the ladies gallery. Often this service is free. In this way, you can understand which audience is using the resource most actively.
Moreover, while scrolling the profiles of other people, you see whether these users are real, not fake models. Pay attention to their photos and videos on the page, descriptions and general appearance of their profiles.
6. Use the trial version of the dating site
Most services allow users to get acquainted with a dating site for free so that you can make an informed decision. Often in such trial versions, you are limited in some of the possibilities that become available once you subscribe to a site or purchase credits. Let's continue on our guide to online dating for guys with some tips on how to choose a photo for a dating site.
Make photo for your dating profile
A profile photo makes the first impression on a person. If the photo is successful, then a stranger becomes eager to learn more about you, to meet you, and is ready to cover thousands of kilometers for your sake. The first impression that we make is by our look... Personal qualities of a person play a big role in relationships and when choosing a partner, too, however, in the virtual world of dating, where it is impossible to find out that information right away, photos are especially important for success. Therefore, when selecting photos for a dating site, pay attention to the following recommendations:
1. It is important not to cover the face with glasses, scarves, hands, flowers, etc.
How to date online for men? Without understanding and not seeing who is depicted on a photograph, a stranger is less likely to get interested in you. So you should never cover your face with any object, even if it seems humorous to you.
2. One of the profile photos should depict your facial features
This is the point when you have to balance out all of the Photoshop effects and "fake stuff" with natural (be it negative) aspects of your appearance. If you leave them all there – maybe some strangers will be turned off by all the little things they may find annoying. If you overdo it and try to mask all of the blemishes and freckles – it will not look natural.
3. You must smile on your profile pics!
How to date online for men? Your smile is your greatest weapon. Not only on your dating site photos, but also when communicating on Skype and, of course, in person! Photos should favorably convey the appearance and mood that you want to present, and not scare a stranger away. If you look sad or too serious on a photo, then it may turn off some strangers. Not everyone wants to solve other people's problems, communication should initially bring positive emotions.
4. The quality of photographs should be good
This is important so that the details (face, eyes, smile, your body) are clear and not blurry due to the fact that a small picture was enlarged or a photograph was taken from a fairly long distance. If you plan on downloading a photo from a social network, be sure to download the original photo, not its thumbnail. To do this, open a photo in a separate browser window/tab. Now let's look into some online dating steps and tips on how to increase your chances of starting a relationship.
How to start an online dating conversation
How to date online? A very important thing you have to remember is that you should take the initiative. When you register on a dating site and fill out your profile page, look for people suitable for you to communicate. Do not wait until they talk to you themselves, try to start a conversation yourself. Now for some other online dating tips for men.
Carefully read the profile of a person who seemed attractive to you. Mark their hobbies and interests. Look for something in common with you, common ground and similar tastes. It has long been proven that people with completely different habits find it difficult to get along.
You can start a conversation with a discussion of hobbies. For example, if you like the same genre of music, greet a person and ask if they've gone to a concert of their favorite band. This beginning of the conversation is quite harmless and will not cause a negative reaction from a stranger.
In the future, you will be able to invite a person for a concert, this will make you closer and give you something to talk about later on. You should study all the information about the subject of conversation in advance so as not to seem like an ignorant person.
The same applies to interests such as fishing, philately, any craft. If you liked a person's hobby and you wanted to do the same, ask how you could do it. Enthusiastic people are happy to answer questions about their subject of interest. Trivial phrases like "Hey girl, you are adorable! Let's go to the cinema" or various emoji are already tired and will not cause a desire to answer. But if you show your interest in a person as an individual with a special passion, you yourself will be interested in the person you are talking to. Do not insist on an early meeting, this may alert them of potential danger, maybe you are a maniac or a weirdo, who knows?!
But not everyone writes detailed information about themselves in their profile. Sometimes it is so small that it is difficult to start communication based on this minimal information. In this case, humor will come to your aid.
How to date a girl online? You should be more creative with your starting phrases. A girl may get interested in the following phrases: "I invite you to try out various cakes and coffee. You can choose an institution for us to visit yourself", "A bouquet of red roses and a charming blue plush kitten were found. By all indications, you are their owner. When can I hand them to you?" Show your imagination and start communication, because in the virtual world you can correct an unsuccessful phrase until you send a message. In real life, there is no such chance. How to date a girl you met online? Well, that's a story for another day.
Online dating is not that hard, most of the issues that we face are those that we come up with, those that we create for ourselves for one reason or another. Also, in online dating, you should remember the following – getting rejected is not the end, it is a lesson, you may get rejected 5 times a day, that doesn't mean that you are bad or ugly, it's just the nature of things, everyone encounters this. The last thing that we should mention is the 3 easy steps to be safe when online dating. First, do some research on the common strategy of fraudsters. Never give money to strangers on the internet. And always notify a friend or a relative if you plan on having a date with someone you don't know.