01.10.2019
Pickup is the art of seduction. And although the phrase "pickup artist" is often used as a mockery and irony of an unsuccessful approaching a girl, this does not mean that sarcasm is the only answer to an attempt to seduce. Pickup phrases can be catchy, witty, and funny. It is important not only to know them but also understand how to use them in different situations. We will consider the most popular options of online dating pickup lines.
Initially, a pickup was understood as a whole complex of actions used to seduce a girl. Now, firstly, pickup phrases are becoming much more popular as one of the best ways to pick up women online dating (for example, on social networks where verbal communication becomes the basis). And secondly, not only girls can be seduced with this technique. The increasingly common number of females use pickup lines to approach guys too.
A pickup line is based on some standard phrases or general rules, using which you can get acquainted with almost any girl. Pickup lines for girls online work for the majority of the female users, but you will always have to add something from yourself and act according to the situation to have success. That is why in today's article, we will tell you how to conquer and meet a girl online following simple rules yet staying true to yourself.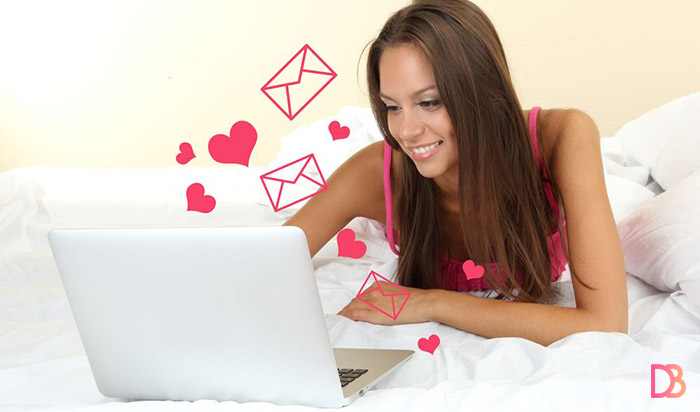 Pickup: Main Rules
After a successful acquaintance, the first question that comes to your mind is how to correctly approach a girl? After all, the first step seems to have been taken, but what's next? How to behave and how to pick up girls online? There are some tips you can follow to make your way towards a girl's heart easier and faster and tackle your conversation.
Craft a Strong Opening Line. The first rule of pickup is to not use banal phrases! Forget about the standard messages like, "Hello, how's it going?" "May we get to know each other closer?" or "Hello, beauty." Many guys start talking online with girls with exactly these phrases. But if the young lady is pretty, chances are she receives dozens of such messages, so you have to be original and stand out from the crowd. The first message should be strong and catchy. Pickup experts recommend checking a message before sending according to three important criteria. Here are the following questions that your message should answer.
Who are you? We mean your name or small introduction.
Why did you start communication? Your tasks may be: just communicate, find out something about the girl, invite her on a date, etc.
Why did you choose her out of all other girls? Perhaps you have found common ground, noticed something on her page that attracted your attention, etc.
Keep the Conversation Balanced. Girls love guys with a sense of humor. This is absolute truth and a great tip on how to pick up girls. That's why pickup phrases are very popular and funny because if a girl is sad, and the guy has managed to make her smile, this is a very good sign that she will take into consideration. People generally tend to remember people who share good vibes and diversify the conversation. Try not to focus on just serious staff, topics that are connected with personal life, for example, where does she live, study, what does she like, etc. Add a small joke or a cute quote every now and then. In general, watch that your conversation has a little bit of everything and if you do it this way, any beauty from a ladies gallery will appreciate this. Make Sure You're Actually Interested. Not a pickup line will ever teach you how to make all girls yours at once with just one phrase. This is the art which is about the ability to find an individual approach to each person. So pickup phrases may not be a universal solution to the problem of dating. Although some of them are designed in such a way as to catch on some common topics, without going into details. So, in any case, you have to listen to your interlocutor, be genuinely interested in her, and hear what she tries to tell you.
Read her like an open book. And for this, you don't have to become the next Sherlock Holmes. The best pickup phrases are the ones, aimed specifically at a particular female. They are connected with her hobbies, character traits, and life priorities. If she is reading a book, ask about the book, if you saw that she laid her eyes on something, look at what exactly interests her. Ask to tell about it - she will definitely be enthusiastic about it. With social media, things get even easier. Just look through her page and really think over what you can use as a base to break the ice. If you pay attention to what the girl is keen on and caress about, the perfect way to seduce her will come to your mind naturally. Then when you insert a little of your investigation into your texting, she will notice how well-prepared you are.
Be Clear About What You're Looking for. All pickup phrases are formulated in such a way that it is very difficult to ignore them. Literally, they require an answer. Any conversation that starts with a pickup line can grow into a real discussion and therefore, interest both of you. Saying a compliment, ask a question so that the answer is not just "thank you" and that's it.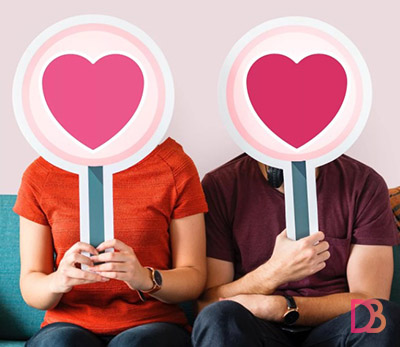 Use, "You are brilliant at painting, shall we visit an exhibition tomorrow?" Instead of, "I like your drawings." In this way, you leave a catchy hint about your intentions and show that you really want your conversation to switch to reality. The girl must see your initiative because she can think that you are just trying to kill time and text her without any serious plans for the future. Always leave a clear aftertaste of what you plan to do and what you expect from a girl. Then she can decide whether she agrees to your conditions.
Know When to Back off. Some girls do not like compliments. They don't like flattery; beautiful pick-up phrases will only annoy them. What ace in the hole do we have in this situation? In such cases, you need to be extremely polite and intelligent. You can impress her with a catchy phrase or aphorism, lines from love lyrics. But you should see when a girl is not interested in your ways of falling after her, and when she rejects you and doesn't feel comfortable because of your persistence. If you notice even the finest hint of a bad mood, try not to be annoying. A beautiful bouquet of roses or a small gift can make her forget about her problems for a minute if the problem is not in you. But when the girl tries to ban your conversation and shows multiple times that she doesn't want to communicate with you, back off with your head held high, this is her choice.
Best Opening Lines to Pick up Girls Online
Some of these are all-time classics that, however, sounds sophisticated and catchy. Even if the girl has already heard all of the phrases we have prepared below, she will not get mad. And when the slightest smile appears on her face, you can proceed to further steps. That is why funny tips to pick up girls as well as examples of ready phrases to your consideration.
No, I'm not drunk, I'm intoxicated by you. Agatha Christie once said that a man who tries to seem in love is courteous and gallant, but one who is actually in love "looks like a goat." Explain your strange behavior by the fact that this girl has made you go mad and you are crazily addicted. This extravagant phrase will speak to the heart of the girl that likes something creative and loud, that is, practically everyone. It can be used not only in clubs and bars but, on the contrary, you will look more like a gentleman when using it on the street or at places where people usually do not drink.
You're so beautiful that you made me forget my pickup line. A witty phrase like this, first of all, supposedly reveals all your cards, secondly, comes in handy if you forgot all pickup phrases: funny, romantic and catchy. Honesty is the best policy, they say. This one is original and will cheer any girl up, this phrase as if tells that you are sick and tired of being not yourself or trying to come up with a way to seduce somebody. You just want to be open with this girl and start your conversation honestly, as if without any lines prepared in advance (although even this one is thought out).
I bet you're gonna turn me down. A win-win situation! Either you get a girl or money. But use this as an opener before something more interesting, otherwise, you will seem really miserable and out of ideas. For the greater degree of persuasiveness, you can take your friend with you and point at him while talking. Add some humor to it, for example, proceed by saying, "Why don't you help me with teaching him a lesson? He thinks he knows everything about girls, but I am convinced that every lady is special, right?" In such a situation, a girl will perceive this as a joke or a challenge to taking part in, which doesn't hurt either.
- You owe me a drink. - Why? - When I looked at you, I dropped mine. Why offer a lady a cocktail when she can treat you with something stronger? A risky situation because not all girls are that feministically set today, but the worst you can experience is just a kind rejection. So, if a girl decides to show her self-independence and surprise you, she can take this challenge just to prove that she is not like other females. And one of the best tips on how to pick up girls is to try teasing them if the girl is adequate and with good self-esteem, she will just appreciate your ways of approaching her.
I was wondering if you had an extra heart. Mine seems to have been stolen. We might have heard it, but how many times have you used it? But it works wonders and conquers girls with its simplicity yet deep meaning. Universal one that will be suitable to use on the street, in the bar and an online conversation for sure. This phrase serves as a good opener even if used as a joke.
Tips to Pick up Girls Online
Most guys are very actively texting girls, trying to please them, investing more in correspondence than the fair sex. The result is a correspondence in the form of some kind of interrogation, he asks questions, she answers briefly. Or even ignores messages. We advise you to break the patterns and go against the standard scheme. First, change your attitude to the dating process. Communicate with the girl as a self-sufficient individual, respect her because she may have other boys falling after her. The best way to tans out is to treat her right, and we will tell you how to do it.
Make a Compliment. All people love when their virtues are noticed. Girls in particular. And you can use it for yourself. Praise her style, for example, with the phrase, "You have an amazing taste in clothes. You are probably a stylist?" How do these pickup phrases differ from regular compliments? You need to set a base for the start of a conversation. Not just saying a pleasant thing as a fact, but asking something on the same topic and convincing the girl that you value her opinion.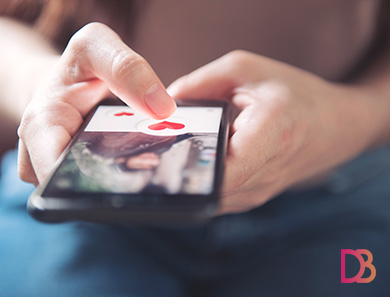 It's important not to overdo it. Say it naturally and without additional pathos. The phrase, "You are so beautiful. There isn't probably any slightest chance that you will answer me" can sound very different. The girl should believe that the guy is agitated that she may not answer him. After all, if the phrase looks extra, the whole essence of the phrase will slip away and expose the speaker in a bad light.
Besides, why are such compliments called "invisible"? Do not emphasize that you wanted to tell her something pleasant. Let it be taken for granted. The simpler you say, the better. For example, "Oh gosh, you are so amazingly beautiful. Sorry, I could not stay silent about this."
Be Direct. You need to know how to win the attention of a girl. And know what you need this attention for. Be open about your attention so that there won't be any misunderstandings. It is normal to just want to hang out with a girl, to date her or have sex without obligations. Is it wrong to pick up girls online for this? No, you just need to clearly state what you expect and need. To put it briefly, you should be mega-confident and not afraid to demonstrate this confidence. You should not ask but take her phone number. Do not look at her as if this is the last girl in your life. Remember, failure means experience. This ensures that everything will be much better and more efficient with the next girl.
Celebrate Her Success. Ask about how was her day and say how productive she thinks she is. Tell her that you find her interests quite outstanding and celebrate every little thing with her. Even if she managed to catch the last bus, bought something on sale or cooked a delicious dinner, praise her for every small victory. Not all of us can honestly celebrate the achievements of others but try to live her life and see how much these everyday things mean to her. When you show that you are happy for her success, you let her know you appreciate her as a person and wish her only the best.
Don't Expose Your Negativity. The best online profile to pick up women is the one, translating positive vibes and presenting you as a kind person. Be sure to follow the intonation in your voice when you meet in real life, and never use phrases that could be misinterpreted by a girl. Any manifestations of rudeness will testify to your over impulsiveness. Such signs immediately repel interlocutors, watch your expressions of emotions, and certainly, you should not use obscene language in your speech. Share positive instead. When communicating with a girl use humor, but do not use sarcasm about her. Joke every now and then, use emojis and generally do not load the girl with sad stories at the beginning of your acquaintance.
A variety of books, articles, and training have been trying to shed light on the topic of pickup. They say that everyone can learn pickup art. But, it seems, it is not for everyone. Some guys look ridiculous and do not achieve anything in this field. Why is that?
If you started reading this article without any preparation for seduction, hoping just to pick a few useful and effective phrases, you will be disappointed. These phrases will not save the situation if you are a naturally shy person.
Secondly, the pickup is aimed at emotions, to amaze, impress, be remembered. But as soon as this moment passes, a person faces a choice - to keep going with this story for some time or look for other methods of attracting attention.
Thirdly, a pickup is, of course, a great way to meet a girl for short-term meetings, but it is not very suitable for finding a loved one. That is why you should understand your intentions and be open about them with the girl.