30.05.2017
People forget about the main thing in today's world of constant worries – about the relationships. More and more men can't find companions for life. And why is it so? Work, career, inability to communicate with girls, unsuccessful relationships or even marriage – all these are the reasons why adult men are left without soul mates.
Everyone knows how to communicate with peers, how to ask them out on a date, and what to talk about. But how to date younger women who dream about a prince on a white Mercedes? So, today we will figure out how to build relationships with girls who are much younger than you.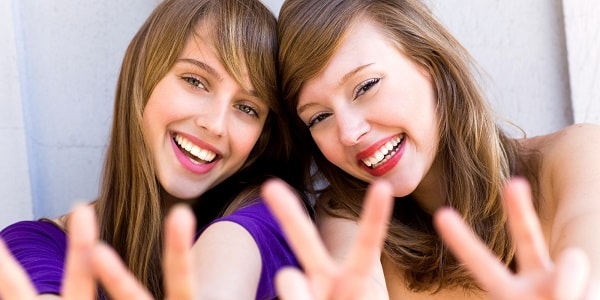 Advantages of dating a 20-year-old woman
It's much easier to impress them
You can tell jokes and they will think that you are witty if, of course, they understand your jokes. They will be glad to receive any gift, any trinket that you'll give them.
You will feel more confident in sex
It is very important for men to feel their sexuality, and they begin to believe in their irresistibility and ability to interest pretty young girls. When men have younger girls, they feel that they are able to satisfy any girl. In addition, sex with a young girl proves that a man still can do something in bed. A man can surprise her and teach something new and this gives him some confidence in his sexuality.
You can start new life
A young wife is a chance for a new life and for a second youth. A man will highly appreciate his young wife as his second breath, as a great success that is given by fate. A young woman will be financially secure, and this always calms down. Of course, you can consider it a manifestation of materialism, but agree that this is an important life aspect. A man, who is much older, should be established. And also he has to know how to earn money without spending 24 hours a day at work.
You will have authority in her eyes
The invariable advantage of men of mature age is their authority. Cute young girls will consider them the most intelligent, the strongest, the wisest men. Also, the most responsible decisions will always be made by men. After all, these young girls are small and defenseless, so they will constantly be behind their men like behind stone walls.
Young girls have beautiful bodies
It's clear that hot young girls look better than old women. Men understand this perfectly. What could be better than a young, beautiful, and nice body that is available at any time of the day or night? Probably, nothing.
Young girls don't have the past
They don't carry in their heart the burden of previous relationships and don't suffer from excessive suspicion. They openly look ahead, are not afraid to build relationships because they haven't yet experienced sufferings of betrayals.
They have good health
The younger your woman, the more chances you have to experience the happiness of paternity. Of course, not every girl wants to give birth to five children. But if a man is dreaming about a big family, then he will have much more chances to realize his ideas with a girlfriend who is over 20 than with his coeval.
Life with a young wife gives new emotions
A mature man will have a lot of power, energy and be in a good mood. He feels loved and needed.
How to date a young girl: The main rules
A man should be the main person in a relationship with a younger girl.
This rule generally works well for most couples, but it is especially true if we are talking about a couple with age difference where a man is older. It is not because people owe something to someone but because any relations where participants demonstrate their strongest points will develop in the most favorable way. A man is already wise enough and has life experience, so a woman will easily recognize him as the head of their family and obey him, and this is the role that most women choose.
A man should never be jealous of a younger girl
Jealousy is always a manifestation of weakness. While it is forgivable to twenty-year-old guys, adult serious men can't behave like that. If they can't keep their women in other ways, then the emotional scenes will not surely save but only exacerbate the situation. They will begin to destroy the image of a strong and self-assured man and the whole attraction of such relationships as well.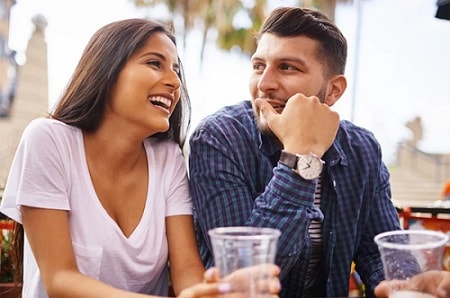 A man should accept the interests of a girl
When older men are dating younger women, they make one big mistake: they deride the hobbies of their young ladies. The age of 20-25 years is the peak of the search for oneself and the desire for self-development. Different kinds of meditation, changes of religious beliefs twice a month, changes of image three times a day, and hormonal changes — all of this is still in their minds. They still want to join some parties, subcultures of "truly understanding people", and they even do daily meditations, write poems, play the violin, do sports, grow cucumbers, collect different things — that's just a short list of what a young girl can do at the same time. This may seem ridiculous to an adult man who has already found himself and he may even demonstrate it in a not very respectful way. When women are looking for older men, they want to get their understanding.
A man should be experienced in sex
It may seem surprising to many men, but girls get much more pleasure in sex from the experienced men than from their passionate and hyperactive peers. It is all thanks to the experience because older men know how to bring pleasure to their ladies. So, men have to use this experience actively even if it causes some inconvenience to them. In other words, a man should be an altruist. But at the same time, he "leads" in sex, he sets the tempo and rhythm, and a woman obeys him. As a rule, this is the distribution of roles that everyone likes.
A man shouldn't try to get into the company of his girl
Attempt to attend student parties will remind a man about his age. Who are these people? Why are they so stupid? What are they all talking about? He will feel like a mammoth at a nanotechnology exhibition. If a man is going to get into someone else's company, then this will not bring any positive result. It is better to try to find some "neutral" company where people of different age groups will be.
If it happens so and a young girl falls in love with you and you respond to her with the same feelings, then don't refuse your happiness and don't be afraid that a young lover may sooner or later escape to the same young person as she is. No one gives guarantees that you will not do the same and will not cheat on her with a woman of your age. All ages are under the influence of love! So, love and be loved regardless of whether you are older or younger than your better half.