16.03.2020
The tradition to go on a honeymoon to celebrate a happy marriage is not new, it goes back several centuries. And if our parents could choose a place for a honeymoon from a very short list of options, then today the whole world is open to the newlyweds. But after all, the budget of a barely formed family is still quite modest, and not every couple has rich relatives who are able to present them a gorgeous journey to their wedding. What to do so that the honeymoon will be remembered for a lifetime, but at the same time not force you to get into debt? We have prepared a small list of countries ideally suited for a small budget, but this doesn't mean that they are less romantic because of it. We also will list some cheap honeymoon ideas, how to organize a honeymoon on a budget, define the rules of a honeymoon budget, and finally list some great honeymoon destinations on a budget.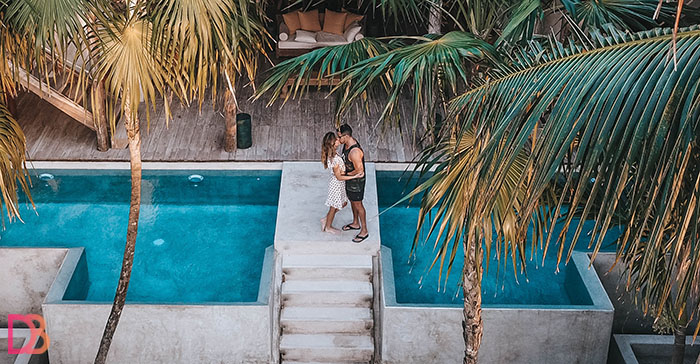 Cheap Honeymoon Ideas Are a New Trend
Before we talk about ideas and destinations for a budget honeymoon, let's talk about the trend of cheap honeymoons.
Imagine such happiness: after an exciting ceremony that marked the union of two hearts, a celebration, gifts, and different merriments, you break away from a noisy crowd and run away to the ends of the world to plunge into a leisurely roar of the ocean and the rustle of palm trees. In general, you understand what are we talking about. It is not surprising that romantic tourism occupies an impressive portion of the global tourism market. It can bring a lot of incredible memories. There are beautiful tropics, oceans, secluded quiet mountains, emerald valleys, endless sands, and fluffy snow valleys, in short, all the variety of colors, textures, and weather. It only remains to make a choice: a wedding abroad or one in native penates. In both cases, there are obvious advantages to such a decision, but a honeymoon period abroad seems to be quite a bit more exciting and memorable. The current trend around the world is cheap honeymoons, people now want to save some money to start off their union rather than begin it with an empty pocket.
First off, if you don't have anyone to share a honeymoon with, then remember how easy it is to find a nice single ladies site nowadays. Dating online is very easy and convenient, and there is no reason not to try it once.
Let's now list some affordable honeymoon ideas.
Main Tips to Have a Cheap Honeymoon
The easiest way to save on your honeymoon is not to go anywhere. But we are against such radical decisions, moreover, we are sure that the newlyweds, after hard preparation and an exciting wedding day, just need to regain their strength, having gone away from every day worries.
We have put together some tips for you that will help you save a little on the trip, without compromising on its quality.
Buy a tour online
Now, many services offer a tour selection and the possibility of their online purchase. Sometimes this option is cheaper than buying a tour at an agency.
Don't be lazy
When ordering a tour, hotel, airline ticket, pay more attention to searches, look at various offers, compare options. You will spend quite a lot of time and effort, but in the end, you can find the best deal at the best price. Do not neglect this point. If even a little trouble happens to you during your honeymoon, you run the risk of splurging on paying medical bills. It's better to stock up on insurance, which costs much less.
Choose a flight with a change
If you decide to travel without buying a tour, then choose a flight with a transfer. Of course, it will take more time, but it will help save money.
Gift from friends
Ask friends to give you vouchers instead of money and other gifts. It's vouchers because you can easily spend money right there on a lot of not very important things. You can follow this advice if you unconditionally trust the choice of friends and told them where you want to go in advance.
Special offers
Subscribe to newsletters of airlines and tour operators in advance, watch for discounts and promotions. If you fly often, you could accumulate bonuses. It's time to use them!
Feel free to ask questions
When booking a tour, find out about special offers for honeymooners. It can be just a bottle of champagne as a gift or a free massage, which is also not bad. Or maybe they will give you a discount on a room or give you another interesting bonus.
Talk to friends
You do not have any discounts and bonuses? And your loved ones? Surely they will be happy to give you a discount as a wedding gift.
10 Inexpensive Honeymoon Destinations That Guarantee You Get Great Memories
When you plan your beautiful wedding, don't you really think about where to spend your honeymoon?! Do not postpone the solution to this question in the long box: there is not much time between the first wedding flowers and booking tickets for a honeymoon trip. In this part of the article, you will learn about the top ten budget travel destinations for a honeymoon. In all these countries, there is an interesting local culture and delicious local cuisine. And all that you might want during your first joint trip.
1. Morocco
Here's the first of our inexpensive honeymoon destinations. Morocco is Arabian exotic, fragrant spices and surprisingly low prices. It is not easy to find another equally attractive romantic destination. In Marrakech, Fez, and Essaouira you will find cheap cafes stuck in the distant past of the Middle Ages. Drop the sense of direction and get lost in the maze of local markets. The shopping opportunities in Morocco are simply endless. Here you can buy anything from Oriental rugs to babuchas. You can stay here in riads, guest houses in traditional local dwellings with courtyards. Some riads are quite expensive, while in others you can feel like a prince on a beggar's budget.
2. India
Are you looking for inexpensive honeymoon ideas? India, long chosen by money-less tourists from all around the world, has become a bit more expensive, but still remains an amazingly cheap tourist destination. For example, seats on the luxurious Palace on Wheels train are accessible even to the most budget travelers. So, a trip from Delhi to Udaipur with an overnight train will cost about $ 20 for a second-class ticket. A first-class ticket in a sleeping car will cost only $ 10 more.
3. Vietnam
How to organize the best honeymoon on a budget? In Vietnam, you can live for less than $ 10 a day and still have royal food. Vietnam is a true street food paradise. Be sure to try the most iconic local dishes: pho soup with noodles and beef, bun shu (fried pork with rice noodles) and banh mi baguettes. For recreation at an average price category, you do not need to rob banks. A trip to the middle level will include not only more luxurious guesthouses, but also a cruise along Halong Bay, and workshops on cooking dishes of Vietnamese cuisine, and cycling along the streets of Hoi An. And, for a change, you can sunbathe on the beaches of the beautiful island of Phu Quoc.
4. Portugal
Here's one of our favorite cheap honeymoon spots. Portugal is liberating. Here you don't have to think, "Is this cafe too expensive for us?" or "Can we afford another cup of coffee?" Even in the expensive establishments, espresso, as a rule, costs less than one dollar, and beer is not more than a couple of bucks. So, feel free to order the second portion of pastel de nata, why not?! You can stay in one of the charming mini hotels converted from former residential mansions and farms. The cost of an overnight stay will cost less than a hundred dollars.
5. Indonesia
The price tags here are with many zeros, but in dollars, the costs in Indonesia will be very low. Don't be afraid of the cost of a room of 250.000 rupees per night, it's only 25 bucks. In Indonesia, it is easy to be a millionaire and newlyweds, you can relax perfectly for a very modest amount even with the most modest budget. Bali is the most obvious choice. Here are magnificent beaches, fashion boutiques, interesting culture, excellent surfing. One trouble - in Indonesia as many as 17 thousand islands and islets, it is difficult to determine. Try to look at Lombok and the Gili Islands, get acquainted with the culture and volcanoes of Java, travel through the jungle in Sumatra.
6. Honduras
Honduras is a budget destination in Central America. Inexpensive food and housing are easy to find. And Honduras is one of the cheapest places to learn diving. Embark on the snow-white sands of Utila Island to snorkel and soak up the tropical sunshine on the Caribbean Sea. A more romantic atmosphere awaits you on the islands of Kayos Kachinos, located near Utila. Admire the Mayan ruins at the Copan archaeological site and enjoy the adventures in Pico Bonito National Park.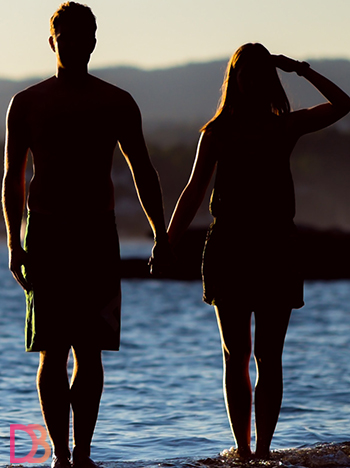 7. Cambodia
Do you want to arrange a honeymoon under 1000 bucks? Cambodia is a great combination of amazing historical sites and budget-friendly prices. This is the birthplace of the unique temple complex of Angkor Wat. By the way, a weekly admission ticket costs $ 60. By Cambodian standards, it is very expensive, but, on the other hand, it is a very modest amount for acquaintance with one of the most amazing religious complexes of our planet and the jungle surrounding it. The cherry on the cake will be cheap beer ($1), cheap snacks ($2) and a constantly developing and invariably inexpensive hospitality industry.
8. Bulgaria
It is not the most obvious choice but an inexpensive option for any season. There are a lot of interesting things in Sofia. Enough to interest the tourist for a long time. Fans of sunbathing will be able to lie on the Black Sea coast: delicate sand, beer for a couple of bucks - what else is needed? In winter, there is also something to do in Bulgaria. Bansko and Borovets are excellent ski resorts of the European level with slopes of any complexity. Also, lots of family pensions and homely cozy restaurants.
9. South Africa
Safaris, as a rule, are difficult to attribute to budget options for spending time, if we are not talking about South Africa, where you can save on safaris in the Kruger National Park. The park's roads are friendly not only to 4x4 but also to ordinary cars with one driving axle. You can go on a safari in your own or rented car, stopping along the road in campsites for the night. Food prices are low, and there are leisure options for any budget in South Africa. The Western Cape wine hotels are especially good compared to similar establishments in many other corners of the globe.
10. Puerto Rico
To conclude our list of inexpensive honeymoons, we have Puerto Rico. Puerto Rico offers one of the best budget options in the entire paradise, but hellishly expensive Caribbean. There are affordable hotels and resorts, beaches with magnificent sand and a lot of stone-frozen history (the capital of San Juan is one of the oldest cities in both Americas). Want more romance? Take a night boat trip along the Bioluminescent Bay, admire the sparkling plankton in the moonlight. Most can be saved in May. In the last spring month, prices in Puerto Rico are up to 40% lower than at the beginning of December. The price level corresponds to the hurricane season (June-November), but there are no hurricanes or showers yet in May.
In each of the places mentioned above, newlyweds will have an unforgettable vacation during their honeymoon.