01.07.2019
How to Start Planning a Wedding?
How to start wedding planning? Well, before you even consider the financial aspect of this event, you should think about some other things that are just as important as all of the bookings that are ahead of you.
Wedding is one of the most joyful and beautiful, and at the same time, exciting events in the life of every person. Even a little celebration in a small company of friends requires a good organization, which, on average, takes from two to six months. To preserve the nerves and have a happy marriage, it is necessary to mentally prepare yourself for a new stage of the relationship.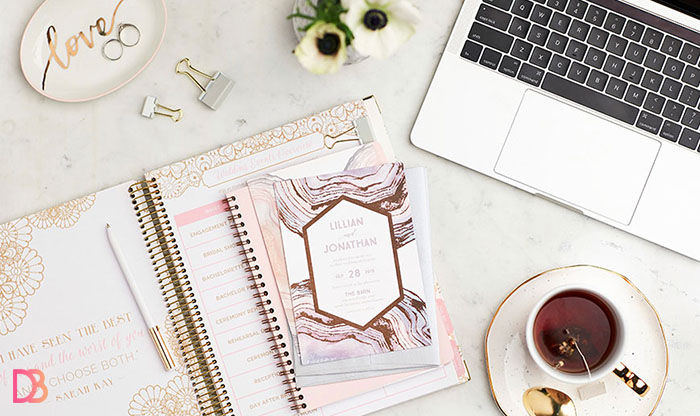 Where to start when planning a wedding? First of all, the bride and groom should get used to all the things that come with marriage. There's no more "I" and "You," from this moment, there is only the concept of "We." However, this does not mean at all that now the spouses are deprived of their personal space, on the contrary, the couple has turned into one. Newlyweds should learn to listen to each other, make compromises, plan all actions together. In an ideal family, the cohesion of thoughts and actions is the most important aspect of marital success.
Leave some time for yourself and your soulmate
How to start planning a wedding? Maintain a calm and collected approach to the upcoming events. Otherwise, the last week will be a real torture for everyone who takes part in the preparation for the wedding day. Measured preparations will bring more pleasure than irrational and hasty actions, tightened by deadlines.
Everything (and we mean everything) should be ready a few days before the wedding, nothing should be left for the last day, you should have some free time with your partner. For example, you can arrange a joint trip to a SPA-salon. The relaxing atmosphere of such a place will set young people in a romantic mood, giving peace of mind and confidence in their choice. Also useful are joint trips to the cinema, theater, visiting exhibitions, and art galleries. Art in all its manifestations inspires new wedding planning ideas and gives spiritual satisfaction. Distracted from the wedding troubles, young people will feel a sense of emotional satisfaction.
If the unrest and fear of all of the upcoming steps to planning a wedding are so strong that it is difficult or impossible to cope with it on your own, then you should go to a family psychologist for consultation. They will help cope with emotions or understand the fears before the start of family life. Sometimes repressed emotions develop into all sorts of phobias and have dangerous consequences, so do not postpone the visit to a specialist if you are going through something as we've just described.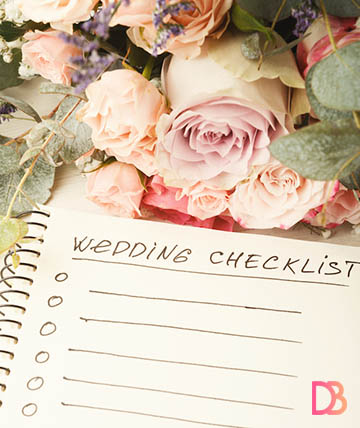 An honest conversation with your partner will also help defuse a tense state of affairs between you two. By sharing your experiences with your future spouse, you will get rid of a lot of pain and negative thoughts associated with the upcoming life together.
As in any business, a positive attitude is very important when preparing for a wedding. The main thing is for lovers to remember that a wedding is an important moment in the life of the upcoming spouses. This is the only thing that truly matters.
Wedding Planning in 2019: What's Most Important?
A wedding is a troublesome business, consisting of thousands of little things that need to be taken care of so that everything will work out alright. Searches for the dress, accessories, musicians, a banquet hall, and so on can be so tedious that the ultimate goal will no longer be a joy. Every day, the tension will grow, one partner may get aggressive, the other one will become apathetic. And with the approach of that day, the bride and groom will simply be unable to cope with emotions and excitement. To prevent this, you need to escape from all of the pre-wedding fuss.
1. One of the most effective ways to do it is to go to the gym or try a new sport. Physical activity not only has a beneficial effect on the body but also, as scientists have proved numerous times, it charges a person with positive emotions. And, in general, the sooner you will get addicted (in a good way) to regular workout – the healthier you will be, especially if you two will be fond of the idea of a joint workout, which is even more effective than doing it alone.
2. Don't leave all of the troubles of planning a wedding onto one of the partners, spending time together will only benefit you. We will talk about pre-wedding communication later, but still, remember the importance of communication during this period. Remember that nothing should be left unsaid, there will be no second chances in the case of a wedding.
3. Ask for help from friends or parents. You can contact a special agency for organizing a wedding event, whose staff will quickly and professionally assist future spouses. An agency will take care of all organizational issues, and the bride and groom will only have to approve or reject the proposed options, choosing the one that matches their tastes and finances. The thing that is important to remember is that trends don't really matter. Yeah, sure, you may feel like you should have the most stylish and epic marriage celebration that your friends will ever be a part of, but this doesn't truly matter all that much. This event is made for you, not for anyone else, just for the two of you, so you should not try to comply to some imaginary rules of conduct and trends that may be out there, it is completely nonsensical to waste time, money, and effort on something that you don't like.
It is especially true if you are planning a wedding on a budget, let's say you can't afford something spectacular, there is no reason to waste a lot of money on it just to be broke for the rest of your days (or at least a few of the upcoming years). Planning a wedding on a small budget is a hard task, but not in allocating funds, but in being rational and smart about those funds. That being said, almost any kind of service imaginable can be booked online nowadays, and every wish that you may have can become a reality. The less outrage it is – the less money you will pay.
Communication During Wedding Planning
As we've said, you should not be left alone during the preparation process. Don't leave everything on the shoulders of your partner, preparing for a marriage is a heavy burden, even if you are not planning something epic and grandiose. The fewer things are unclear between you two, the better. First of all, the thing that really shouldn't be mentioned, but we feel like this is of great importance, is that you should think about whether you want this marriage or not, are you ready for such a commitment? If not, the sooner you will make a decision – the better.
If your partner doesn't seem to show a lot of enthusiasm about planning the wedding, this doesn't mean that you have to be the one to do all of it. If they are not interested in making it memorable – let them have it, and we don't mean it in a bad way. If they don't want it to be something rather epic and grandiose – then you should be aware of that. Have at least one conversation about your expectations, about the ways in which you envision the wedding, don't leave anything unresolved.
This doesn't mean that you should annoy your problem with all the problems that come with this process, but just be aware of the importance of this nuance.
Now let's form an actual wedding planning checklist. If you won't find yourself confident enough in your marriage ceremony after reading the following checklist, there are lots of "wedding planning for dummies" articles, wedding planning tips, and wedding planning guides that you can find online.
Wedding Planning Checklist
Decide on the date and budget of the wedding. If you want a wedding in the summer, then book it in advance, around 3-4 months before the wedding.
Make a guest list. During the preparation, the list will probably change, but you need to know the approximate number of guests.
Choose and buy wedding rings.
Choose a wedding venue and reserve it.
Choose and order your wedding dresses and accessories. Begin the search for a dress no earlier than 6 months before the celebration, when the style and location of the wedding have already been determined.
Choose a registry office for the official marriage registration ceremony and apply.
Send out invitations to the wedding: by courier, by mail, delivered into hands or on social networks.
Make an appointment with the wedding organizer, who will select a team of specialists and help determine the concept of the wedding. If you are not fond of this option – it is not that hard to find a wedding planning tool online.
Choose and hire a wedding photographer and cameraman. Set up a personal meeting to discuss your wishes and be sure to sign a contract.
Inform guests about the dress code.
Rent transport. It is advisable to approve the guest list before booking transport.
Decide what your wedding dance will be like, choose music. You can rehearse it at home or start practicing with a professional choreographer.
Discuss the bridal bouquet and flower decoration of the holiday with the florist.
Choose a hairdresser and make-up artist and sign up for a rehearsal of your wedding image in advance to decide on a hairstyle and make-up before the celebration.
Choose a pastry chef and order a wedding cake. Beforehand, check with the manager of the wedding venue if it is possible to store it there if it is brought in advance.
Prepare a seating scheme and print seating cards for guests.
Distribute responsibilities.
Write and print out the wedding schedule and distribute it to everyone who participates in the organizational process. Do this in advance so that everyone has time to prepare.
Contact with all of your contractors to schedule arrival. Write down all the phone numbers and pass along with the schedule to your organizer (or coordinator) so that they can control everything on the day of the celebration.