16.03.2020
The idea to arrange a double date can be useful in different cases, for example, when you need to bring some friends together. At first glance, such an idea seems simple and 100% successful, but in practice, even fun group dates can end up disappointing you. To avoid this, consider things to do on a double date in advance and keep the atmosphere relaxed.
Participating in double dates is fun and unusual on the one hand, and psychologically difficult on the other, because there is some kind of embarrassment and even some fear of competition. Like when you and your friend find single women and go on a double date, you can feel the competitive spirit and even subconsciously start fighting with each other for the attention of the ladies. Nevertheless, it is not worth completely abandoning the idea of arranging a two-on-two date because a group date can be a very interesting experience.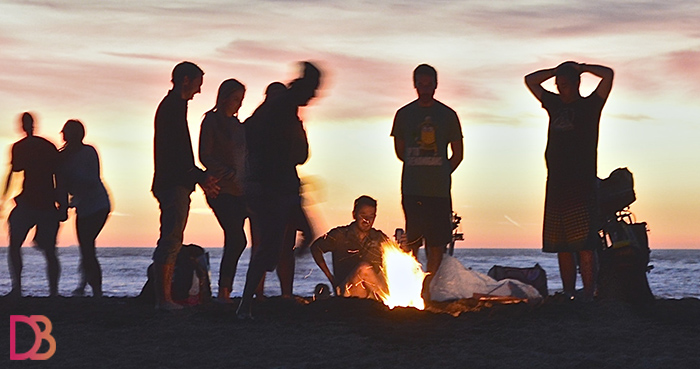 Few Tips for Arranging a Double Date
For a double date to go well, you need to start with a competent preparation. To do this, first of all, it is necessary to observe several main requirements for the participants of the future date: all participants should be aware that the date is double; all participants should be positive about the idea of a double date; a double date should not be the first for both couples. Because signs of a good date are feeling relaxed and spending a great time, so you should all at least know each other for some time.
If couples with different "experience" in a relationship gather for a double date, then usually the more "experienced" couple organizes the upcoming event. Such a role requires responsibility, as well as some tact: you need to come up with the idea that will please everyone as well as remember some rules of the perfect double dates.
Don't display your relationship problems on a date. Do not act to provocatively or ask strange questions. It is one thing to argue with your partner and a whole another level of disrespect is wondering about the personal lives of other people. Try not to touch their relationships but mind your own. Some couples skillfully push their problems away, which causes a conflict between friends. And do not stay for too long, as soon as you notice that the other couple starts getting tired or bored, you should understand this as a sign to leave. If it happens that you violated someone's borders of the personal space or offended them by any of your actions, you can prepare a small present for your friends to apologize. Bright designer T-shirts with inscriptions or photographs on them will pleasantly surprise your interlocutors.
Consider each person's preferences. Find out about the preferences of the other couple. The kitchen occupies a special place in arranging the date, most probably, you will eat, so find out what kind of food your friends prefer. Find out in advance about the prices they are counting on. It is best to go on a double date when you are familiar with all the participants. It's great if you have met their partner at least once before asking out your friend and their beloved on a group date. It's great if you have already found a common language and suitable topics for conversation. It will be much easier for everyone to relax and get comfortable. Instead of the usual and a bit banal dinner in a group date café or a joint trip to the cinema, leisure can be organized in a funnier way. Creativity is a great thing, especially when it comes to double dating, so, consider the interests of everyone and enjoy your time!
Maintain communication. Think about the conversation in advance and do not talk only to the friend you know. Psychologists consider the most common mistake of such meetings when people get too carried away talking only about affairs and experiences common for them. Let's say two bosom friends meet and start discussing everything that happened to them in a week, and their partners are sitting near them feeling uncomfortable and bored. It is sometimes easier for two couples to find a common language. Communicating helps quickly break the ice of awkward silence. So, if you and your partner enjoy socialization or keep talking only to the people you were acquainted with before, stop and think about the feelings of the rest. Focus your attention on the one you know the least and find an approach to them. Before wondering how to ask a girl out on a group date, think over whether she will be comfortable at such an event and what topics you can suggest talking about.
25 Ideas for Double Dates
The choice of activities for a double date is the most difficult part of preparation. The fact is that you need to carefully choose group date ideas for adults because each participant can have their own interests, tastes and habits, and finding a compromise solution for 4 people is more difficult than for two.
It's best to choose group date ideas that bring new experiences to all participants and that both couples will definitely enjoy it. Determine the budget of the date at the beginning and discuss how the expenses will be distributed, otherwise, you can easily get into an awkward situation.
A trip to the zoo
Zoos are open all year round, and there is at least one of them in every big city. Even if not, you can make a real journey to another city and add more fun to your long and exciting date. There are dozens of exotic animals who look forward to greeting you with all their warmth and unusualness there. Invite your loved one and friends on a date to the zoo. Bring a camera with you to take funny pictures, prepare light snacks and you can also buy ice cream on the spot. Recall the sunny childhood days and experience those pure emotions again.
Go to the sport match
A date at a football match is creative and incredible because its strength lies in emotions and passions. Especially if you are all fans of a particular sport or at least some of you are. Everyone should visit such an event at least once in their life. You can take a can of cold beer with you, only, please, do not abuse alcohol. Sobriety is the key to the success of a romantic meeting. Get your tickets for the upcoming event and just enjoy the atmosphere. Another option for the sport-junkies is not to look at athletes but to become them. Sign up for any competitions and prove that your team is the best.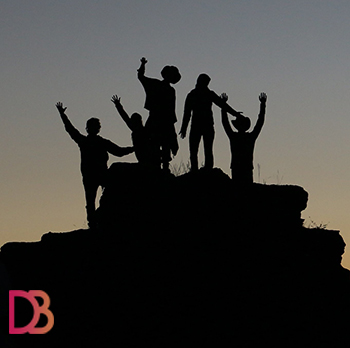 A tried and true option - bowling
Divide into teams and just enjoy the game. Make this meeting more interesting by setting some prize for the winning team. You can play with your beloved or unite with the opposite and play against each other. In any case, such activities revive the competitive spirit, add spiciness to a regular date, and you will not even notice how fast the time will pass.
A stand-up show
Book a table in one of the bars where comedy shows are held. If you're not very familiar with the couple who will keep you company this evening, try spending time in a comedy club. This is ideal for those who do not want to spend the evening engaging in awkward conversations. Humor breaks the ice and brings people together. Also, the next time you see each other, you will have many memories of the last meeting. In case you enjoy watching standups on YouTube or TV, give it a try in real life and invite people to experience this with you. This way you will kill two birds with one stone: spend a fun evening and get to know the other couple closer, through the prism of humor.
In the world of animals
Check out your local animal shelter and spend time with the animals. It is proved that animals can relieve stress, in addition, you will not only have a good time but also help our smaller brothers. And it is possible that you or your friends will leave the shelter with a new member of the family. But even if you do not plan to adopt anyone, you can help the local shelter by cleaning, walking the dogs or donating money for the needs of pets. Double date ideas like this make our world better, and you will never forget it!
Master class
Enroll in any courses or educational events together with your friends. Let it be dancing or knitting, you should try to become experts in these difficult things together and go all the way from start to finish. Such joint activity will leave pleasant impressions and acquired skills. And maybe you will find a new hobby that will stay with you forever or it turns out that you have a talent for something you have not even suspected before. The variety of such courses is huge, you can look for them online or even enroll an online course. For example, there are many pieces of training on personal growth or financial awareness held on the Internet platforms, you can join them, get together at someone's and study the new together.
Have a cold beer or hot mulled wine
If you look for cute double date ideas for the fall season, as a rule, cheerful beer festivals are held in almost all self-respecting drinking establishments in that period. Invite your friends and a partner to have a glass or two of your favorite drinks, which can be enjoyed with spicy crackers and mouth-watering Bavarian sausages. Believe us, rosy cheeks, light hops in the head and intimate conversations are a good base to get to know each other extremely closely.
Go to the cozy cafeteria
Do you not like beer? Then you can go to a coffee place or a cozy dining spot, where jazz motifs sound in the twilight, and nimble waiters serve warming sweet mulled wine, as well as many delicious desserts. Such group date night ideas create a special atmosphere, and indeed, evenings like this are better to spend with several people. And since you can order a few drinks and spend a long time in a café, such fun group date ideas are suitable even for those on a shoestring budget.
Go to the cinema for a night session
Closed film screenings have come into fashion. Be sure to purchase tickets for places for lovers, and no one will interfere with your romantic meeting. You can stock up on popcorn and other goodies that are enough for the whole night. Holding hands with your loved one and not interfering with the small world of the other couple is relaxing and nonformal. No awkward conversations, just enjoying the masterpieces of cinematographic culture and discussing them. A night at the cinema is interesting, affordable and quite romantic.
Trip out of the city
A great solution for a double date is to leave the city. For example, organize a mini-hike or go on an excursion to a neighboring city. Such fun double date ideas are an opportunity to get to know your partner closer, see them in extreme situations and well understand the other couple and see the world. Be sure to think up a route and come up with a goal that will turn the trip into an interesting adventure.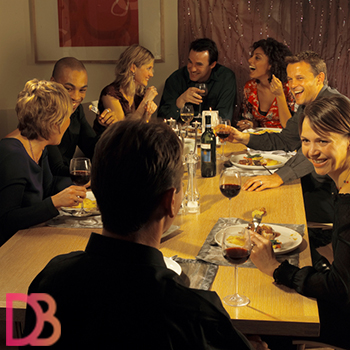 Sport games
Games that you can play two by two are a great double date solution. This is, firstly, a great way to spend time, and secondly, a great chance for each couple to learn how to interact with each other and work as a team. And to stay fit of course! Especially if one of you is a keen sportsman, for example, football, volleyball, tennis or cricket. And even if not, these kinds of sport are suitable for the beginners and can be played all year round either in fresh air or inside a close gym.
Something new
To get a particularly vivid impression from a double date, choose something that none of the participants have done. For example, participate in a quest, go to a culinary master class, visit a horse-riding school, etc. A little tip: pay attention to the sites of discount coupons or to special offers of various institutions of the city, quite often they contain very advantageous offers for a company of 4 people. Each of you can come up with a few ideas for such a date, and you can either stop on the activity that a few of you have in common or just randomly choose any of them and rash for the adrenaline!
Home tasting
If couples have experience in relationships and do not mind holding a date with someone at home, then you can arrange a culinary tasting for fun. The highlight is that you will try some dishes or drinks that none of the four of you have tried. To make it more extreme, you can arrange a whole party. For example, dress in an oriental style and eat sushi and ramen. Or watch romantic French movies eating a baguette and drinking wine. Or listen to Italian music and order a pizza.
Culinary battle of the sexes
Divide into teams: girl versus boys. Prepare the same set of products for each couple and set the task to cook certain dishes (for example, appetizers, salads, soup or dessert). At the end of the evening, vote and award the winners of the battle of the sexes with symbolic prizes. Not only you can come up with unusual delicious combinations. And who doesn't like eating?
An evening of games
Billiards, darts, paintball, bowling, table tennis. In these games, you can have fun competing for two by two. And they, as a rule, are in any city. Find out in advance where the four of you can go. Have a small competition. But contrary to the sport date, it is better if all of you have the same experience in a game or do not have it at all so that you are on equal terms.
Picnic
How do you like the idea of getting out on a picnic? You can, for example, fry meat in the countryside. Or find a haven on the seashore, light a bonfire at dusk, wrap yourself in a warm blanket with a cup of cocoa and tell horror stories or funny jokes all night. For the active rest lovers, camping or hiking is a good idea. And if you do not plan to go far outside the city, you can buy a bottle of wine, croissants, fresh fruits and go to a park in sunny weather.
Board games
Poker, preference, bridge are suitable card games. There are also computer games or PlayStation that will make your evening exciting and interesting for everyone. You can also try games like Dixit, Activity or Alias. And do not forget about the good old "Truth or dare." If you are not afraid, of course! In this way, you will definitely find out more interesting details about not only the other couple but even your beloved.
Racing
Who doesn't like speed? Perhaps there are only a few such people in the whole world! And you can drive on anything. For example, go to an amusement park and go-kart racing. Hire a couple of airplanes on radio control, split into teams and argue who is better at making a "dead loop" or "barrel." Or maybe arrange a sailing regatta? How do you like competitive double-date entertainment?
Ice-skating
How wonderful is it to glide over the ice like a swan on a pond? Hold your hand and laugh with the person you really like. Even if there are four of you, each will have enough place to skate, enough fun to recall later and memories to cherish. If you have never skated on an ice rink before, you should not worry. At first, you will feel terribly uncomfortable, but sooner or later you will confidently get on your feet and begin to ride! Be sure to bring a camera or camcorder with you. Such an event needs to be captured!
Art party
Since we have mentioned wine and degustation's already several times, then another great idea would be to combine drinking and drawing. This pastime is also called an art party. The concept is that you come, pay a little and can draw and drink wine. And do not worry if you are not an artist and think that you do not know how to draw. This is just entertainment, and you can laugh at how stupid your paintings or drawings have turned out to be. You can even unite with your beloved to create a common workpiece and then exchange your painting for one of your friends.
Competition evening at the bar
If you like contests, then a bar party is a great idea. Drinking will make you talk, and the competitive spirit will make your work as a team. Regardless of whether you win or lose, you will communicate well. Of course, no one forces you to drink so much that you end up falling asleep in a taxi and not remembering anything. You can have a taste of a few cocktails and enjoy the main thing not mentioned in the menu – communication.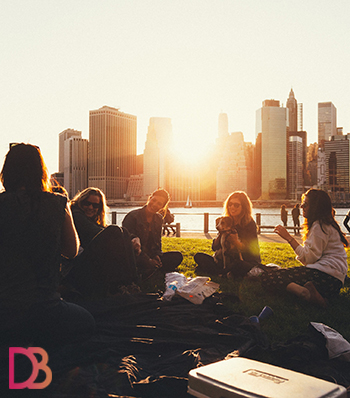 Participation in a quest
There is a reason why quests are so popular. They are interesting and cheerful, make you think quickly and act as a team. There are many different topics, so you should choose the one that will be interesting for all participants. And there is also no participant quantity limit, so you can safely enroll such an activity with your friends. Plus, quests are held inside which means you do not depend on the weather.
Amusement park
What could be more interesting than a double date in an amusement park? You can ride a roller coaster, get a lot of pleasure from adrenaline and sweets, and shout from the bottom of your soul during breathtaking falls. At the same time, your memories will be vivid and long, and you will always have funny photos.
Concert ride
Concerts are good because you can make an entire day activity out of them. Going there, listen to the albums of your favorite artist knowing all the lyrics: later you will want to sing them, do not hesitate. Depending on the time, plan to eat before or after the trip (concerts are too loud for talking).
Karaoke in a separate room
You may not be inclined to sing your favorite song in front of the entire bar, but for this, you can rent a separate room in your favorite establishment. Both a couple can compete against a pair, and friends can compete against their partners (or change constantly). Choose a topic, such as your favorite songs of the 90s, and let each team try to beat each other with their next performance.
Only a few popular double-date ideas are listed above, but in reality, there are, of course, a lot more. So there is no need to be afraid of "two on two" dates because they help you have a great time and get a new experience and vivid impressions.