11.10.2019
How to Impress a Girl in a Chat Conversation
Chat conversation is a unique way of communication. You can think through each word in advance and take a break to consider the next SMS at any moment of chatting. Guys often don't know how to really impress a girl over text and what topics to talk about. Therefore, we would like to bring to your attention the best tips on how to impress a girl by texting and build a happy romantic relationship with someone you like.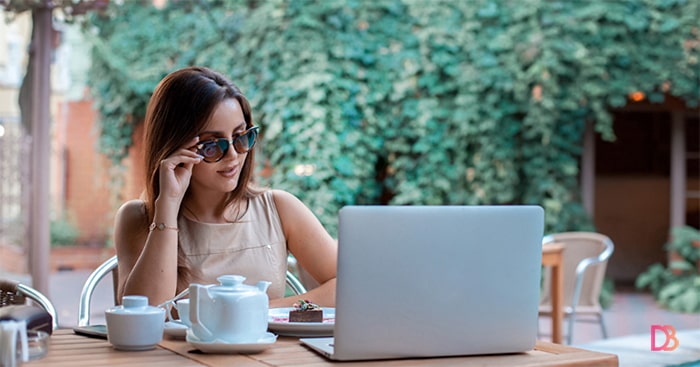 Steps to impress a girl
It is quite simple to find a pretty girl on social networks or on a dating site. However, a lot of men face the following problems: how to start a conversation, what to write to a girl in the first message to spark her interest, and how to transfer online communication into a real meeting. So, let's consider 5 easy steps to impress a girl over text.
Prepare your profile page
Obviously, it is difficult to designate some generic requirements for filling out a profile page on a dating site, but still, you should know some important principles.
The guy's profile page should differ from the girl's one by restraint and laconicism. That is, you should not write to much information about yourself, the main thing is to make it intriguing and thought-provoking. To interest a girl, it is important to understand what her attention is drawn to. So, pretty young ladies are interested in:
The age of the potential chosen one. So indicate your real data so as not to cause rejection at a personal meeting;

Marital status. If you are in a serious relationship (especially married), it is better to indicate it in the profile information. By hiding your marital status from a decent young lady, you run the risk of ruining her life as she might fall in love with you;

Quality photos. Not all guys will be able to seduce a girl with a naked torso, so it is better not to post such photos on your profile page. Also, you should not use pictures of other people.
Post more good photos
Work on your online profile page. Surround it with a halo of success, mystery, and intrigue. Post photos that will show women your best sides. It is recommended to upload photos where you are:
in the family circle;
at a concert, performance;
doing sports (snowboard, bicycle, football);
Make sure that a girl does not perceive you as a narcissist who is only concerned with himself and his own reputation. Therefore, you should not post photos:
against the background of expensive cars;
selfie of your breakfast, lunch, and dinner (such photos are usually found in pretty ladies gallery);
with cigarettes, alcohol;
in a state of alcoholic, narcotic or other intoxication.
Decide on the purpose of communication
It makes no sense to communicate with a girl if you have no idea what you want to get as a result. The tactics of behavior with the opposite sex are different in each case and depend on the true goals of a person: gaining experience or skills in chatting with women, simple communication in the prospect of making new acquaintances, or romantic chatting for the purpose of building romantic relationships.
Moreover, you should always keep your goal in mind and achieve it in the shortest way. Suppose you want to invite a girl on a date, but you are so enthusiastic about online communication that you forget your goal. As a result, you spend an extra month wasting time on the correspondence with a girl, and when, finally, you decide on asking her to go out on a date, it's too late – she has already started dating another guy.
Write to a girl you like
The first message should be concise and meaningful. First of all, pick-up artists advice to check whether the message answers three important questions that arise in every pretty girl's mind after she reads your succinct "hello":
Who are you?

What do you want from her? Why did you start communication?

Why me, of all people?
Therefore, the answers to these three questions – this is what you need to write to a girl after the word "hello." The first messages and men's greetings should arouse the interest of a woman and make her response and continue communication. Thus, it will be a good text line to impress a girl.
If you do not know which pretext to indicate as a reason for communication, do not worry. Your desire to meet a girl online and chat with a pretty young lady is already a sufficient excuse to send a message. Of course, you should not write in the first sentences that you want to have children with her and go down the aisle next Sunday.
Thus, the first message should be original and creative. You should avoid vulgarities and all sorts of sexual innuendos, so as not to get on the blacklist of unreliable users.
Diversify your correspondence with media files
Women love diversity and originality. If you can surprise a girl, you will definitely attract her attention. Interesting pictures, videos, films, GIFs, and music files can diversify your online communication and make it truly interesting. Also, sending media files is an original way to hint a girl at something, express your emotions, ask her to go out on a date, etc.
Tips to impress a girl
Social networks and dating sites literally rushed into our lives. So why not take advantage of these services and charm a pretty young lady by texting? But in order to please your interlocutor and arouse her interest, you should adhere to certain rules. The advice of psychologists and experienced pick-up artists will help you learn how to really impress a girl over text.
Allowing Her to Speak
This is the best ways to impress a girl online. As Dale Carnegie said: "You can make more friends in two months by becoming interested in other people than you can in two years by trying to get other people interested in you." So in order to become the most interesting conversationalist for a girl you like, you should talk more about her and be genuinely interested in her personality.
And one more useful advice of Carnegie you should take into consideration is: "Talk to someone about themselves and they'll listen for hours." Thanks, Dale.
Indeed, the best topic of conversation with a woman is she herself and her hobbies. It is really good how to impress a girl expert advice. So praise a girl you like and be interested in her. Give her the opportunity to speak her mind and feel special. After all, women really appreciate when men can listen to them and lend a sympathetic ear. When the conversation turns to you, tell about yourself briefly as it befits a man – without any self-righteousness and arrogance. But at the same time, do not forget to mention your best qualities.
Try to Be Unique
Avoid hackneyed phrases and be original. A guy has little chances of success with women if he uses trite phrases such as: "How are you? What are you doing?", "You are beautiful", "You are sexy", etc. This is an overused and uninteresting way of getting acquainted with women. Almost everyone does it.
So, it is the time to stand out from the crowd! You should have some individuality, own hobbies, and interests. Develop yourself and grow as a person. A girl is unlikely to fall in love with a guy who does not know how to put two words together. Many representatives of the stronger sex do not want to come up with original topics for conversation with women. Although, some unexpected questions that men ask very rarely can help you attract the attention of a girl you like. For example, you can ask a lady:
"What would you do if you became a guy for one day?";
"Imagine that you are on a desert island. What would you do?";
"What qualities do you value in people?";
"What is the most unusual dream you have ever had?";
"What was your favorite toy in childhood?".
This is the best sample text to impress a girl. You can come up with a whole host of interesting and unusual questions. Of course, you should sometimes supplement the conversation with adventurous stories.
Find Fun Topics to Discuss
You should avoid sad, languid, and tedious reasoning about life complications and pressing problems! To interest a girl by texting, you should immediately abandon such topics. After all, it is much more pleasant to communicate with a cheerful and joyful optimist than with a whiner obsessed with his problems.
Your communication should be unstrained and hassle-free. Every girl looks for a man who can take her mind off her troubles. So find interesting topics for conversation that will be pleasant and enjoyable for both of you (rest, life goals, traveling, etc.) and tell a girl some unusual and funny life stories. All your narratives should be positive and raise a smile on the face of the lady. Girls are usually looking for funny guys who take a relaxed approach to life. These men have a halo of lightness and happiness. So, become such a guy!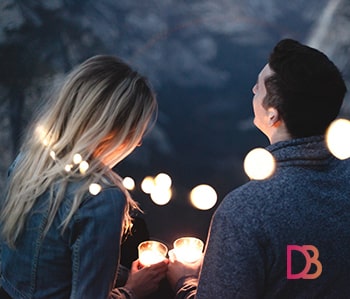 Stop with the Lies
Young people often begin to lie and make up amazing life stories in order to enhance their reputation. But as they say, what is done by night appears by day. Do not post the photos of other people, take on a different persona, and ascribe zeros to your salary, generally, do not embellish reality. If you expect to meet a girl in real life, you certainly should not lie to her. For example, it is not necessary to describe to a woman all the details about your personal life, you can keep silent about something, but do not tell lies.
Tell Her Jokes
Be positive. No pretty lady can resist a guy who has a good sense of humor, so try to demonstrate your positive attitude as often as possible. Your communication should be saturated with optimism and humor. Intriguing jokes, humorous stories, and funny emoticons will help you simplify communication and win over a girl you like.
Don't Invade Her Privacy
Asking a woman about her previous relationships is not a good idea. Perhaps she wants to forget the ex-boyfriend or does not want to talk with a stranger about such personal topics at all. You will only push a girl away with such questions.
No Boring Messages
Your principal task is to chat with a girl so that you both get interested in the communication. To do this, you need to find appropriate topics of discussion. The fairer sex is unlikely to be pleased with the hours-long conversations about cars or football news. So what issues to discuss to make the conversation interesting?
First of all, carefully study the profile page of a girl – her photos, interests, hobbies, etc. Such a "revision" will tell you about the passions of a potential loved one and help you choose really interesting topics for talking with the girl.
However, take into account that your messages should not force a woman to reflect on the answer for half a day. Do not ask her about the meaning of life, the peculiarities of her worldview, the specifics of the formation of national identity, etc. Of course, these questions are not bad, but they are absolutely inappropriate for texting. Ask how was the day of a girl, what interesting did she see, what surprised her. If you know something about her plans, you can ask a more concrete question: "How did the concert/meeting/trip go?", "What did you like/didn't like?", "What was the most unexpected thing?" Thus, you make the conversation more diversified and show a genuine interest in a girl you like.
Ask Her for Her Opinions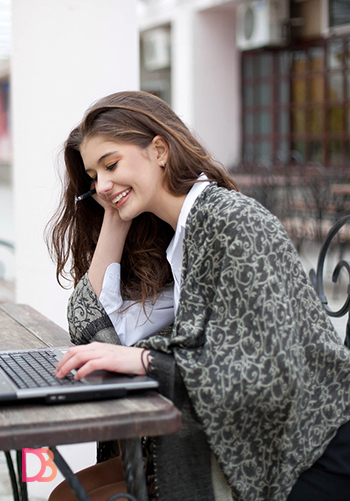 If you do not know how to interest a girl, you can ask for her opinions on some issues. However, do not ask her opinion about yesterday's football game or how to catch crucian carp. Find out what she is interested in and let her tell you about it. Agree with her where it is possible, but do not overdo it. Women appreciate if a man respects and takes into account the opinion of his beloved girl.
Be There for Her
Absolutely every girl wants to be with a strong and reliable man, whom she can count on in any case. Therefore, if you really love your lady, then do not forget to support her in difficult times. Be a good friend for your woman, support her when she has a difficult day, help her deal with problems, be there for her if she needs assistance, and always listen to her when she speaks. Take care of her feelings just as you take care of your own. After all, women value those men who care about them.
Be Patient
As you know, step by step one goes far. Women find patience sexually attractive. It is as if you say "I'm ready to wait because you're worth it." At the same time, it is important to remain sincere and honest, to respect a girl and appreciate her as a woman. Then, perhaps, you will receive the long-awaited prize.
BUT! Even if you did not manage to impress a girl over text (whether at the very beginning or in the process of communication), you should not get angry, blame yourself, and lose faith in your strengths. Perhaps you simply are not her cup of tea or she already has a loved one. Then so be it – this is quite normal. Every moment of life is a worthwhile experience, do not discard it.
Final Thoughts
To sum up, online dating is much easier than personal communication with women, as you have an opportunity to figure out the next move and consider what to say to a girl in advance. First of all, work on your profile page to make it interesting for the fairer sex. Be honest, creatively different, amusive, and adventurous. Learn the above-mentioned tips on how to impress women over text, find a girl you like, and start the communication!